'I'll Smack You For Free'- Kevin Holland Labels Marvin Vettori 'A Schoolyard Bully'
Published 04/10/2021, 12:00 PM EDT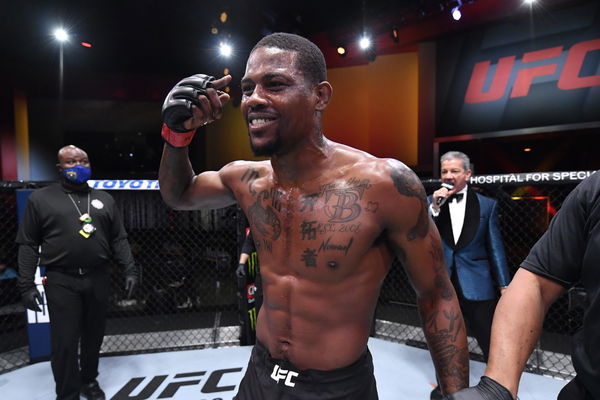 ---
---
Kevin Holland is one of the most intriguing young stars in the Middleweight division. After going 5-0 in 2020, Holland opened up 2021 with a loss to Derek Brunson. Holland was out-classed from the opening ring but kept trash-talking Brunson even when being attacked.
ADVERTISEMENT
Article continues below this ad
However, it seems he isn't going with the same mindset against Marvin Vettori. While Holland will definitely be talking trash to his opponent, his axe to grind with Vettori goes deeper. He revealed that in an interview and referred to Vettori as a "schoolyard bully" while also reminding him that he would 'smack him for free'.
ADVERTISEMENT
Article continues below this ad
"Marvin's the guy at school who is the schoolyard bully that only wants to be the bully when teachers and proctors are around because he doesn't want a real scrap. You know what I mean? When I am staring at him throughout, he won't stare at me until the security guards and stuff get there. I know what it is Marvin, I'll smack you for free. So, don't get it twisted."
Kevin Holland: Will his talk come back to haunt him?
Kevin Holland paid the price for overdoing the trash talk and not bringing the results against Brunson. However, Vettori is definitely a better stylistic matchup for Holland. He will be excited to show what he can do so soon after his last loss. The mark that makes Holland who he is is his willingness to fight whenever the opportunity presents itself.
ADVERTISEMENT
Article continues below this ad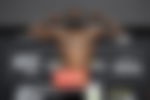 He has taken this fight against Vettori on short notice. This was initially a top-ranked bout with Darren Till facing Vettori. However, an injury required Till to step aside and Holland agreed to step up and fight. Both men have already developed a tension between them, and this main event bout looks to be an exciting one.
ADVERTISEMENT
Article continues below this ad
But if Holland fails on this stage again, his ability to hang with the top fighters will be questioned. Brunson is widely regarded as the gatekeeper of the division, and Holland couldn't beat him. This is a step-up in competition, but a loss is still a loss. It may be harder to recover from this.