'I'm a Big Name Too'- Derrick Lewis Dismisses Jon Jones Matchup as Trivial
Published 12/02/2020, 12:30 PM EST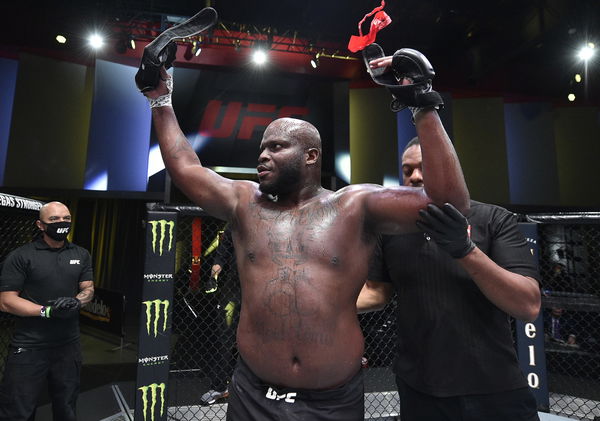 ---
---
Derrick Lewis answered a series of questions about Jon Jones from Ariel Helwani on ESPN. Lewis missed out on fighting Curtis Blaydes last weekend after Blaydes tested positive for COVID-19. Helwani focused on Lewis' future and asked him about Jones moving up.
ADVERTISEMENT
Article continues below this ad
"I think it'd be a great move for him. You just gotta look at the other heavyweights out there. It's like ain't nothing really spectacular in my eyes that really stand out that will give him any trouble."
Upon Helwani asking him if Jones can win the championship, Lewis said. "I believe he can. You know because I believe he walk around heavier than Stipe does, anyways.
ADVERTISEMENT
Article continues below this ad
"Stipe fights at around 230 and Jones walk around at 240. He already a heavyweight anyways."
After Helwani asked Lewis if he would want to fight Jones, Lewis gave his reasoning for not wanting the fight. "It really don't matter. I'm not doing it for any attention. What I'm saying is, it don't matter who I fight."
When Helwani said that Jones may be the right fight because of his name, Lewis reminded Helwani who he was talking to. "Yeah, I'm a big name too."
Derrick Lewis: Think smart or silly?
We all know Derrick Lewis really doesn't spend time cherry-picking opponents and controlling matchmaking. He has fought for a world title and he has also fought fighters who were horrible matchups for him.
ADVERTISEMENT
Article continues below this ad
He just wants to get into the cage and fight, so he wouldn't say no to a Jon Jones matchup. However, it doesn't look like he plans on going out and seeking it either.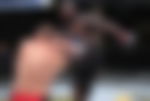 If Stipe Miocic will defend the title against Francis Ngannou prior to a Jones fight, it would make sense to pair Jones with someone like Lewis. A high-level contender that could serve as a tune-up fight for Jones.
ADVERTISEMENT
Article continues below this ad
We still aren't sure about when Jones will actually move up, but it doesn't look like Derrick Lewis will be one of his first new opponents in the division.