"I'm Going to Be Really Unstoppable"-Nick Diaz Hypes up His UFC Return and Promises to Beat Robbie Lawler Once Again
Published 09/11/2021, 9:57 PM EDT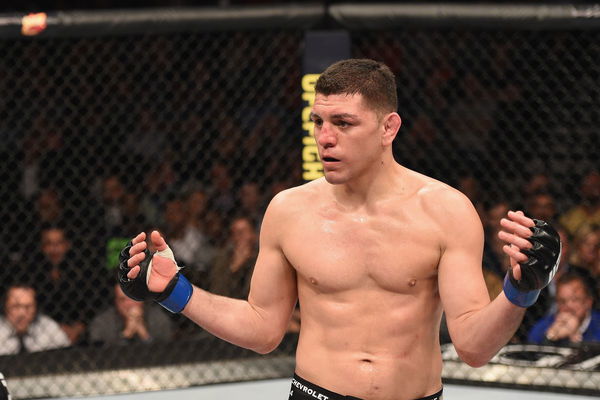 ---
---
Nick Diaz takes on Robbie Lawler in an epic rematch at UFC 266. This is the biggest gap between a rematch in the history of the UFC. 17 years on from their last fight, a lot has changed with both men and in the UFC. However, 'Ruthless' and Nick Diaz still remain two of the fiercest fighters the UFC has ever seen. 
ADVERTISEMENT
Article continues below this ad
Both Robbie Lawler and Nick Diaz are not fighters who engage in trash talk. There have been little to no interviews of Diaz heading into the fight, as is the case with both the Diaz brothers. However, in a recent interview, the elder Diaz brother shared his thoughts on the fight.
He said, "I'm actually way more of a dangerous fighter than I was when I fought Robbie Lawler the first time. I'm going to be really unstoppable having made the right decisions….. I am going to beat Robbie again."
ADVERTISEMENT
Article continues below this ad
Lawler and Diaz will take part in a five-round fight. This will be just the second time in UFC history that a non-title fight and a non-main event has been scheduled for five rounds.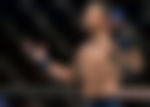 A closer look at Nick Diaz vs Robbie Lawler 
Going into the fight, Lawler has been the more active fighter. 'Ruthless' last competed in August 2020 in a losing effort to Neil Magny. The former welterweight champion is currently on a four-fight losing streak and has not won a fight since July 2017. 
ADVERTISEMENT
Article continues below this ad
Diaz, on the other hand, has been inactive since 2015. However, as both Diaz brothers are astute martial artists, it would be foolish to assume that Diaz has not been training during his time away from the sport. Going into the fight, Diaz will have a reach advantage of 2-inches. He will also have a significant height advantage over 'Ruthless'. 
ADVERTISEMENT
Article continues below this ad
Both men are pressure fighters who march forward constantly and try to drown their opponents with pressure. It will be interesting to see how the second fight plays out given Diaz secured a brutal knockout the first time around. 
What do you make of the fight between Diaz and Lawler? Who do you think takes the win this time around? Let us know in the comments below!