'I'm Going To Break Him'- Alexander Volkanovski Has a Plan to End Brian Ortega's Title Dreams
Published 01/03/2021, 11:56 AM EST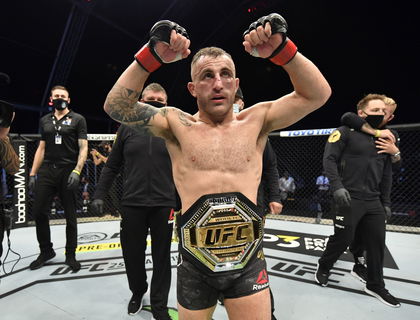 ---
---
Alexander Volkanovski has been confirmed to defend his UFC Featherweight Championship against Brian Ortega in his next bout. While the date is yet to be confirmed, everyone knows this is the next fight. However, this won't be Ortega's first title shot. That came in October 2018 and was one of the most one-sided losses in title history at the hands of then-champion Max Holloway.
ADVERTISEMENT
Article continues below this ad
Volkanovski believes that he will beat Ortega in a fashion similar to how Max did, which is a very tall claim to make.
ADVERTISEMENT
Article continues below this ad
"Just with his fight with Max again. You've seen that it's not easy to work on a gas tank. Some people just have it, some people don't. And you know obviously, you can grow but you can't. I believe I'm going to break him. The way that Max did, I believe that's somewhere I can go with. Especially with my pressuring style. This is a fun fight for me because I get to put the pressure on. I get to be in his face which is fun and people want to see that."
Alexander Volkanovski: Can he beat Ortega as Holloway did?
Well, if Alex Volkanovski can beat Max Holloway twice, he should be able to beat Ortega worse than Holloway did, right? Well, not quite. Ortega was pushed into the title picture sooner than he should have been, and Holloway exposed him for that. His gas tank was empty and Holloway got to easily beat an uncomfortable Ortega.
ADVERTISEMENT
Article continues below this ad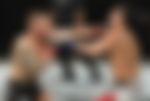 However, Ortega just came off an 18-month layoff looking sharp as ever. After his win over The Korean Zombie, he established himself as a challenger again, as Holloway cannot try to get his belt back for a third fight in a row.
Volkanovski is very talented and is the champion for a reason. However, the factors that worked against Ortega in 2018 vs Max won't be a factor now. He is wiser, smarter, and will definitely prepare for this fight better than his last time in a championship fight.
ADVERTISEMENT
Article continues below this ad