'I'm Not Saying Jorge Masvidal Beats Him'- Joe Rogan Says Jorge Masvidal Will Be Better Against Kamaru Usman
Published 03/19/2021, 10:52 AM EDT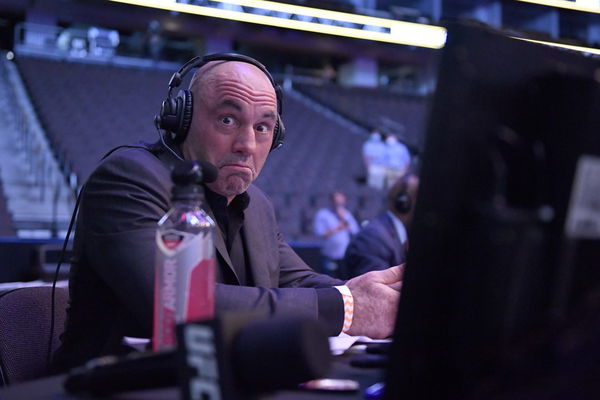 ---
---
Jorge Masvidal is going to get an instant rematch against Kamaru Usman after losing to the current Welterweight champion in 2020. While Usman has since defended his belt by TKOing Gilbert Burns, Masvidal has chosen not to fight. Despite his lopsided decision loss, the narrative of Masvidal taking the fight on six-day notice has been brought up a lot.
ADVERTISEMENT
Article continues below this ad
Now that Masvidal has a full-camp, the fight may go differently. Many disagree, but Joe Rogan doesn't. He had #3 ranked Welterweight Leon Edwards on his podcast to talk about the booking of the new fight. While Edwards believes it is Usman's to win, Rogan doesn't want anyone to count out full-camp Masvidal.
ADVERTISEMENT
Article continues below this ad
"You know as well as I know that there's a difference in training and then preparing for a fight. I'm not saying he (Masvidal) beats him, but what I am saying is that there were very interesting moments in that fight where he was outstriking him. But Kamaru is just do strong."
Rogan added, "Once a guy beats a guy, he'll always be the favorite. But it is an interesting fight. I'm very excited to see how Masvidal performs with a camp."
Jorge Masvidal: Can he beat Kamaru Usman?
ADVERTISEMENT
Article continues below this ad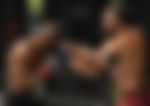 Jorge Masvidal is one of the most experienced fighters in the UFC. However, his actual skill has been questioned his entire career. Even though he did break the glass ceiling to become a superstar, many people still argue that Masvidal is not a championship-level fighter. While Kamaru Usman may be better skilled, Masvidal can never be counted out.
The camp thing did seem like a major crutch that Masvidal used for their first fight. While he genuinely was compromised heading into that fight, many expect the result would have been the same regardless. Now they get to test it out inside the cage at UFC 261.
ADVERTISEMENT
Article continues below this ad
Masvidal is always a walking KO threat. However, Usman isn't a fighter that blindly shoots. He is well-rounded as a striker and clinch fighter, things that Masvidal is aware of. But a training camp is the best way to prepare for a fighter like this, so it'll be fun to see how Masvidal does this time around.