'I'm Praying Vitor Knocks This Crackhead Out'- Dana White Shares His Thoughts on Oscar De La Hoya vs Vitor Belfort
Published 08/03/2021, 11:49 PM EDT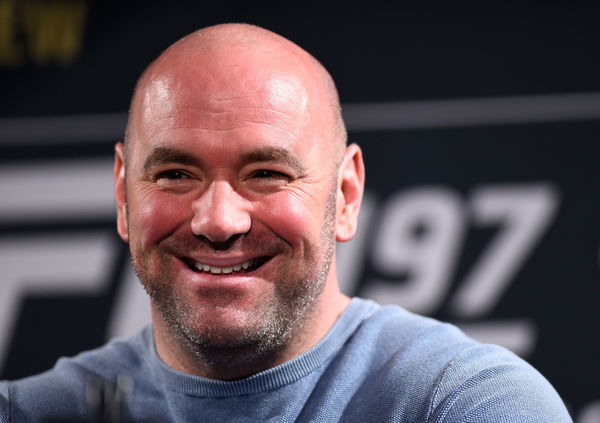 ---
---
It is safe to say that Dana White and Oscar De La Hoya do not get along well. In recent years, the two men have been involved in an ongoing war of words. The former boxing champion has been critical of Dana White and the UFC regarding fighter pay among other things. 'The Golden Boy' also started his own MMA promotion, which hosted the trilogy between Tito Ortiz and Chuck Liddell. However, at this point in time, it no longer exists. 
ADVERTISEMENT
Article continues below this ad
Given the history between the two, it is not surprising that Dana White does not want De La Hoya to fare well in his upcoming boxing bout against Vitor Belfort. In a recent interview, when asked about his prediction, Dana White was his usual candid self. 
He said,
"I'm praying Vitor knocks this crackhead out….Viciously knocks him out. As much as I can't stand that dirt bag, De La Hoya is legit. Back in the day when me and De La Hoya were cool, I actually was up in his camp. Just his jab could knock people out. De La Hoya in his prime was the real deal. This is a real fight between two real guys. I think that Vitor obviously has the power to KO him, but De La Hoya's no joke, either."
White continued,
"Hopefully all the coke-sniffing and tequila drinking and whatever other sh*t that guy has been up to has caught up with him. And Vitor lays one right on the big mouth of his and knocks him unconscious."
(h/t
mmajunkie.usatoday.com)
ADVERTISEMENT
Article continues below this ad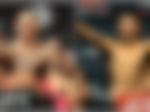 Oscar De La Hoya vs Vitor Belfort- A preview 
ADVERTISEMENT
Article continues below this ad
In recent times, we have seen multiple former boxing champions come out of retirement to fight once again. 'The Golden Boy' announced that he would return to fighting as he missed the sport and the competition. For his comeback fight, he was matched up against former UFC champion Vitor Belfort. 
ADVERTISEMENT
Article continues below this ad
De La Hoya's last professional bout was a loss to Manny Pacquiao in December 2008. He has since not competed in any capacity professionally. Belfort, on the other hand, last competed in May 2018 and lost to Lyoto Machida.
Belfort and De La Hoya will headline the Triller card set for September 11th at the Staples Center in Los Angeles. Do you see Dana White getting his wish in that fight?