'I'm the Worst Possible Matchup for Nunes'- Julianna Pena Believes Amanda Nunes is Ducking Her
Published 03/10/2021, 8:00 AM EST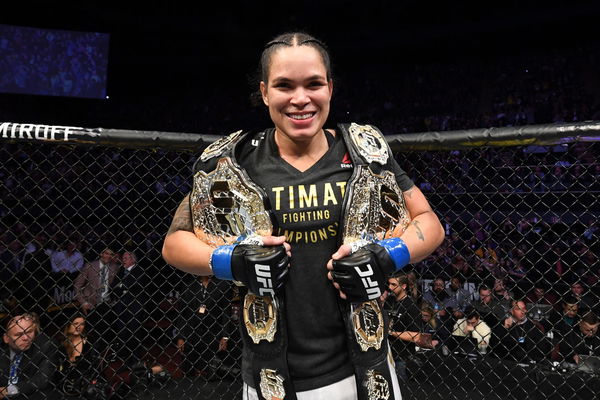 ---
---
Amanda Nunes is building on her reputation and record as the greatest women's mixed martial artist of all time. The two-division champion just defended the featherweight title in a quick but dominant win over Megan Anderson. However, the biggest question to ask with Nunes is always 'who is next'? It seems like there is a bantamweight next.
ADVERTISEMENT
Article continues below this ad
Julianna Pena has been calling out Amanda Nunes for a fight for a while now. She doubled down on the fight challenge, telling TMZ that Nunes has been 'pushing it off' because she knows that Pena is the worst stylistic matchup for her.
ADVERTISEMENT
Article continues below this ad
"I'm still here, I'm in the division, and stylistically, I am the worst possible matchup for [Nunes]. The last time she was put on her back by Cat Zingano, she balled up into the fetal position and had the ref need to yank Cat off of her, and I beat Cat… I definitely think she knows stylistically I am the worst matchup for her. I know it, I am her Kryptonite, and I think that's why she keeps trying to push it off."
Pena added, "Amanda, you need to fight me. 110%. You know it, I know it, the fans know it. It's time to put your money where your mouth is, tough guy, and come and fight the best in the division. It's time."
Amanda Nunes: Will she fight Julianna Pena next?
Given her insane track record, Amanda Nunes is at liberty to pick her schedule with her wants and needs. Hence, she may be doing just that as 'The Venezuelan Vixen' has been claiming.
ADVERTISEMENT
Article continues below this ad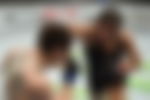 However, fighting Julianna Pena might be hard to arrange. 'The Lioness' was reluctant to comment on the fight and said that she feels great at the weight that she is at. She is also a new mother, so that will be a major consideration while thinking about a fight.
ADVERTISEMENT
Article continues below this ad
Pena did beat Cat Zingano, who handed Nunes her last defeat in 2014. However, that isn't the barometer to judge which fighter is better. This will be a close battle and currently looks like what the next fight in the women's bantamweight division will be.