'Imma Break Those Bones in Your Face Like a F***Ing Chicken Wing'- Jorge Masvidal Sends a Chilling Warning to Kamaru Usman
Published 03/31/2021, 1:20 AM EDT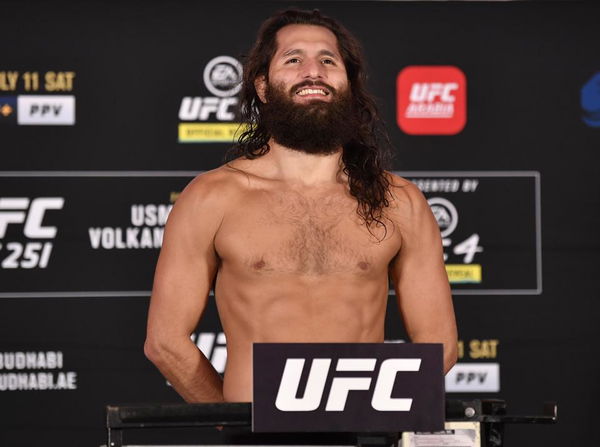 ---
---
As UFC 261 draws closer, the rivalry between Jorge Masvidal and Kamaru Usman is starting to build up as the days go by. It is no secret that the two men dislike each other. 'Gamebred' has made it publicly known that he does not consider the welterweight champion a real fighter as he prefers to 'sniff crotches'. 
ADVERTISEMENT
Article continues below this ad
Usman, on the other hand, does not like the fact that Masvidal has been talking trash despite being dominantly beaten at UFC 251.
'The Nigerian Nightmare' also believes that a false narrative is being put out by Masvidal that he lost due to a short training camp and that on a full training camp he would have won. In order to squish that notion, Usman decided to take a quick turnaround fight against Masvidal.
ADVERTISEMENT
Article continues below this ad
Read: UFC legend Daniel Cormier reveals why WWE prefers Brock Lesnar as a champion 
Can Jorge Masvidal 'Baptize' Kamaru Usman at UFC 261?
ADVERTISEMENT
Article continues below this ad
Jorge Masvidal recently shared a clip, making a bold prediction for his main event fight against Kamaru Usman. He said,
"Another picture-perfect moment coming up, courtesy of Usman's face. I can't wait. Imma break those bones in your face like a f***ing chicken wing." 
'Gamebred' continued,
"Been talking a lot of c**p, bringing religion into it, fighters shouldn't be bringing religion into it but….. anyways I can't wait to dismantle you. Imma do you worse than I did that f***ing bum over there (pointing at Ben Askren) whatever his f***ing name is….. I can't wait though, f***ing end your a** in a very violent way. God bless everybody."
The rematch between the two men will be the first time fans will be allowed in full attendance since UFC 248. To welcome back fans in style, the UFC has stacked not one, but three title fights on the card at UFC 261. The headliner will be a grudge match against two of the best at 170-pounds.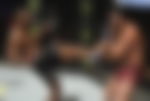 What do you make of Usman vs Masvidal 2? Do you think Masvidal can end the fight in a violent fashion or will the result be the same as the last time? Let us know in the comments below!
ADVERTISEMENT
Article continues below this ad
Trending Stories