'In This Sport There Is No God'- Jorge Masvidal Believes Anything Can Happen In UFC
Published 04/27/2021, 10:59 AM EDT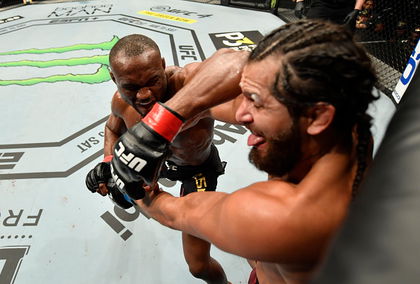 ---
---
The world of UFC and, MMA, for that matter, is full of uncertainties. You may never know when history could be rewritten. And that's exactly what happened with Jorge Masvidal when he fought against Kamaru Usman in the main event of UFC 261 this past Saturday.
ADVERTISEMENT
Article continues below this ad
Despite being in the fight for the championship, he got knocked out for the first time in his UFC career. That's not it, Usman even made an indirect taunt towards him when asked about extra shots after KO.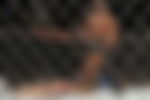 ADVERTISEMENT
Article continues below this ad
In an interview with ESPN MMA, Ariel Helwani asked Masvidal about his reaction to Usman's 'super necessary' comment for extra punches. He replied, "That's why I love this (UFC)…taking me out so I'm making me just an entity watching and I am thinking this is a guy (himself) who does it to everybody and has done in a very brutal way now, and it got done to him.
'Gamebred' believes no one is unbeatable in this game, "Gotta love this sport because I am telling in this sport, there is no God," he said.
The BMF champion believes that anything can happen when it's man vs man. "It's just man vs man and man is not perfect, anything can happen. That's why everybody around this world loves this game."
Masvidal fought Usman in a rematch from last year. The previous match was termed below par with the standards of Usman's fighting prowess, but this time Usman made sure to silence all his critics with a knockout for the ages in the second round.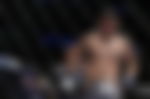 'Super necessary' comment by Usman on Jorge Masvidal
While giving the post-match interview after UFC 261, Usman was asked about the extra punches he used after clearly knocking out Masvidal in one punch. The champ had replied that it's the referee's duty to stop him from hitting extra punches. He can't stop until the ref asks him to.
ADVERTISEMENT
Article continues below this ad
He further said those extra punches were 'super necessary,' which was clearly a taunt towards Masvidal, who had given a similar reply when asked about extra punches he used against Ben Askren after UFC 239. Masvidal had knocked out Askren via running knee inside five seconds; it is the fastest knockout ever in UFC history.
It seems Masvidal got a taste of his own medicine. For now, he will be hoping to get back in the ring soon and fight for the lost glory. Can Masvidal again rise from the ashes?
ADVERTISEMENT
Article continues below this ad