'In Your Sleep, You're Dead'- Video Shows Conor McGregor Gave Death Threats to Dustin Poirier After Their Fight
Published 07/12/2021, 4:19 PM EDT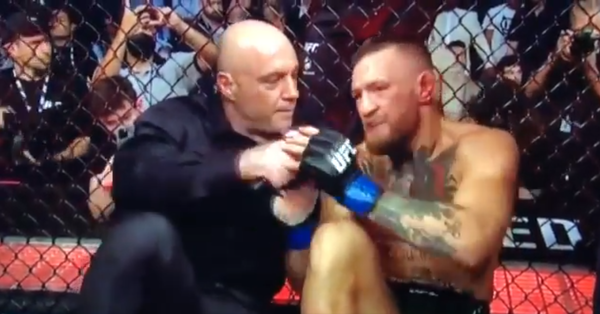 ---
---
Former UFC dual division champion Conor McGregor suffered a freak leg injury that ended his stay at UFC 264. The Irishman fought Dustin Poirier in the headliner where he couldn't last longer than one round as Poirier dominated before the mishap took place.
ADVERTISEMENT
Article continues below this ad
Even though he lost the fight, he kept on smacking Poirier with verbal jabs while simultaneously being treated. It's not an uncommon sight for McGregor to trash talk someone, but sometimes he takes it too far.
In a video circulating on social media, we could see McGregor threatening Poirier and his wife. McGregor said, "In your sleep, you're getting it, in your sleep you're dead, you and your Mrs, it ain't over."
ADVERTISEMENT
Article continues below this ad
NEW alternate angle of Conor McGregor threatening to kill Dustin and Jolie Poirier "in their sleep" and makes gun sign to his head:

"In your sleep you're getting it, in your sleep you're dead, you and your Mrs, it ain't over" pic.twitter.com/r6nmjZAjQb

— Out Of Context MMA (@oocmma) July 12, 2021
Poirier, after his win, talked about the unwanted things Conor had said in a backstage interview. "He was saying he's gonna murder me and I won't make it home and stuff like that, " Poirier said.
"That's what really upset me this week. Even when he was sitting there on the ground on his busted leg, looking at me, (and saying) he's gonna kill me, what's wrong with you bro?"
Poirier further added, "This is a sport, this is a fight. We can dislike each other but you don't say sh*t like that, you know. He has a family.
"I want him to be home safely with his family. I want to be home safe with my daughter. Win or lose, you know, I don't play those kinds of games."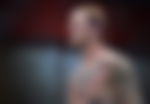 What's next for Dustin Poirier?
With his ever-important trilogy now a thing of the past, Poirier can turn his focus towards the undisputed lightweight title. Although it's not officially announced, president Dana White has given his nod for the matchup between Poirier and Charles Oliveira.
Poirier could have fought for the title even earlier, if not for his desire to fight McGregor again. He passed on the opportunity to Oliveira and Michael Chandler. The title was left vacant after the departure of 'The Eagle' Khabib Nurmagomedov.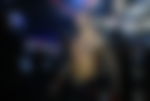 Poirier has been an unstoppable force in the lightweight division. He has only lost once in his last 10 fights. The only loss came against Khabib, who remained undefeated till his retirement last year. He will be itching to claim the undisputed title that has eluded him for so long.
ADVERTISEMENT
Article continues below this ad
WATCH THIS STORY: 5 interesting facts about UFC you probably didn't know about
ADVERTISEMENT
Article continues below this ad