'Insult to Kimbo Slice'- Dana White Rips into the Paul Brothers
Published 12/31/2020, 10:31 AM EST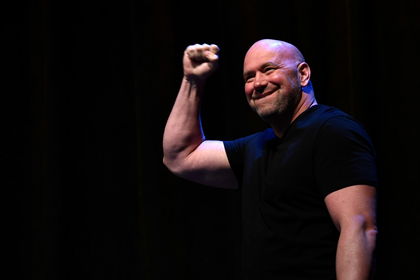 ---
---
Dana White doesn't seem to be a big fan of the rise of Jake and Logan Paul. While Jake knocked out Nate Robinson in vicious fashion last month, Logan is scheduled to face Floyd Mayweather in an exhibition boxing bout. Meanwhile, Jake has been aggressively pursuing a fight against Conor McGregor. This has included him ripping into others like Ben Askren, Nate Diaz, and Dana White himself.
ADVERTISEMENT
Article continues below this ad
Dana has aired his feelings on NYup.
ADVERTISEMENT
Article continues below this ad
"The question is, who gives a sh*t? Neither one of these guys can fight. It's all a big gimmick, and like I said in a press conference, there's a market for that. People are dumb enough to spend their money watching that shit. I don't know what to tell you. Good luck to them. I could care less about that guy"
White vehemently rejected comparison to Kimbo Slice's rise years prior. Slice had emerged in the early days of the internet through his backyard fighting shows, the same place which gave Jorge Masvidal his start. "That's an absolute insult to Kimbo Slice. They're not even in the same universe. Amanda Nunes would knock that kid out."
Dana White: Dismissing the Paul Brothers too easily?
ADVERTISEMENT
Article continues below this ad
It seems White is using the Paul brothers to make social commentary. However, that isn't necessarily the only way to look at this. At the end of the day, the Paul's are doing exactly what Dana is doing, and that is selling a brand. While their fighting credentials may not be top notch, they injected life into the boxing world with their exploits.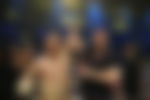 However, he is correct in dismissing Jake Paul on the same playing field as Conor McGregor, skill-wise. But that doesn't mean that fight can't be made. If selling shows is the ultimate goal for Dana and McGregor, an exhibition boxing bout against Conor would be perfect. Especially if Dana believes the skill-gap to be this big.
ADVERTISEMENT
Article continues below this ad
Hopefully, this feud doesn't escalate. The Paul's believe any publicity is good publicity, but that coming at the dismay of Dana White may not be the best for them.