'Intimidating As Sh*t'- Jon Jones Reveals Talent At Heavyweight Scares Him
Published 12/08/2020, 10:30 AM EST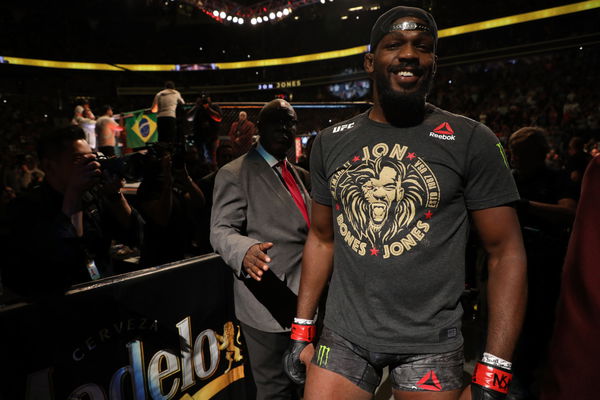 ---
---
Jon Jones made a long-awaited switch to the Heavyweight division in 2020, relinquishing his Light Heavyweight Championship after almost a decade of on-and-off reigns. However, the youngest UFC Champion of all time isn't known to be intimidated by much. He definitely wasn't intimidated by his opponents at Light Heavyweight. But what about Heavyweight?
ADVERTISEMENT
Article continues below this ad
Jones spoke to Marc Raimondi of ESPN and revealed his motivation behind leaving the weight class he has dominated for over a decade.
ADVERTISEMENT
Article continues below this ad
"The light heavyweight division was fun, but I just wasn't scared of those guys anymore. Like, none of them. And I think it showed in some of my performances. Obviously, I still trained hard. But there was no urgency in some of my last fights. With these next guys I'm going to be going up against, I respect these guys. These guys are intimidating — they're intimidating as s—. It just gets me up in a whole different way."
Jon Jones: Will he succeed at Heavyweight?
ADVERTISEMENT
Article continues below this ad
Jon Jones is making a decision to extend his career's longevity, and it is bound to pay off. He doesn't have to go through the rigors of cutting weight anymore and can be more comfortable at the 265-pound weight limit. Becoming a champion in this division will make his strong case for greatest of all time even stronger. Especially when Stipe Miocic is at the helm.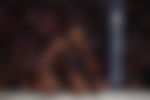 However, the power of Heavyweights is an adjustment that no one can really prepare for. Even though Jones has eaten some bombs in his career, he has never really been in danger of getting knocked out. That danger is there with almost every fight in the Heavyweight division, which explains Jones's apprehensions heading into the division.
ADVERTISEMENT
Article continues below this ad
But if anyone can make a switch like this, it is Jones. If he retains his speed and general head movement, he could be a terror in this division. His trajectory is one of the most interesting storylines coming up in MMA,