Is the UFC Going to Release Tony Ferguson After His Loss to Beneil Dariush at UFC 262?
Published 05/16/2021, 1:57 AM EDT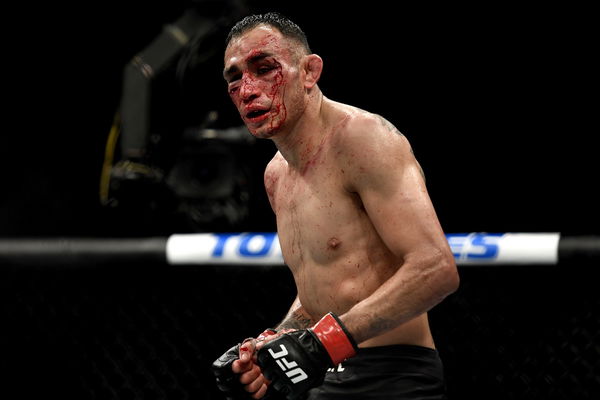 ---
---
Fighting is a young man's game. We're often reminded of that when our favorite fighters are forced to go out on the back of multiple losses towards the end of their careers. Very few fighters and champions in the UFC have been able to go out on top on their own terms. In most cases, former champions retire after losing multiple fights. If they persevere and go on a skid, the UFC cuts them.
ADVERTISEMENT
Article continues below this ad
Tony Ferguson, who suffered his third consecutive loss tonight, was a perfect example of that. The 37-year-old looked a far cry away from the man who wreaked havoc at 155-pounds for over 5 years. Given the manner in which Justin Gaethje, Charles Oliveira, and Beneil Dariush dominated 'El Cucuy', it is only natural to wonder what is next for Tony Ferguson?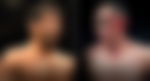 ADVERTISEMENT
Article continues below this ad
Did age and injuries catch up to Tony Ferguson?
'El Cucuy' stated that he got rid of a few people and made a few changes going into the fight against Dariush. However, it was the same old story as his previous two fights. Tony Ferguson was mauled. He displayed little to no offense, and Dariush was pretty much able to do whatever he wanted. 
The former interim lightweight champion, Ferguson, has not only lost his last three fights, but he has absorbed some serious damage in all of them. Gaethje bloodied him up, Oliveira severely compromised his arm, and tonight Dariush severely compromised his leg. 
ADVERTISEMENT
Article continues below this ad
At 37, Ferguson does not have time on his side. It'll not be as easy as it used to be for him to recover from injuries. So what is next for the fan-favorite? Ferguson would mostly like to continue fighting in the UFC. However, it is unlikely that White will give him more chances, if any. 
ADVERTISEMENT
Article continues below this ad
Ferguson is a big name and can easily command a lucrative contract from any other major organization. However, that looks unlikely as well given his age and recent performances. Hence, retirement would be the best option for Ferguson, who could still leave gracefully.
Although he never achieved the ultimate prize in the sport, he left fans with memories that will stay with them for a lifetime. It will be unfortunate for Ferguson's fans to see him lose once again the way he did tonight. Do you see the UFC releasing Ferguson, or do you see him retiring? What's next for 'El Cucuy'?