Is There a Rift in the Relationship Between Tyron Woodley and Dana White?
Published 03/25/2021, 9:50 AM EDT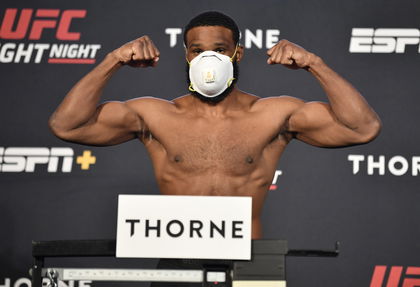 ---
---
Tyron Woodley is a former UFC welterweight champion and one of the most popular fighters in the division. Woodley has not been in dominant form, but is now all set to face Vicente Luque at UFC 260, with Woodley's career possibly on the line, lets have a look at his relation with UFC president Dana White.
ADVERTISEMENT
Article continues below this ad
Dana White talking about Tyron Woodley
Woodley has never had a great relationship with Dana White. Both individuals have often spoken about each other. After Tyron's loss to Kamaru Usman at UFC 235, Dana White spoke about which fighter's performance surprised him the most..
ADVERTISEMENT
Article continues below this ad
He said," Woodley, I expected Usman like I said after the RDA fight, Yeah, Woodley looked less than flat tonight." White even asked the reporters if Woodley gave them an excuse about why he lost the fight.
"What did he say, what was the reason, did he have an excuse on why he looked bad?" he asked. The UFC president was talking about what he thinks about Woodley's future after he lost his third consecutive match.
White was quick to respond," Yeah I just, I think that he should start thinking about hanging it up." White acknowledged Woodley had a brilliant career. But he thinks that the former champion should start thinking about retirement.
Tyron Woodley ask White for an apology?
Dana White was among many who criticized Woodley, even after he successfully beat Demian Maia at UFC 214. They scrutinized Tyron for the lack of striking effort he showed in the match.
"I believe that Woodley could've finished that in the first round, and if not, he definitely could've finished it in the second round," said White.
Tyron publically called out Dana White and asked for an apology, "If you're going to publicly scrutinize me, he needs to apologize to me. I've done nothing but good stuff for the sport. I've done nothing but be a good [role] model for the organization."
ADVERTISEMENT
Article continues below this ad
There have been many instances when Woodley and the UFC President have criticized each other, Tyron allegedly blames the latter for not getting good fights and trying to bury him.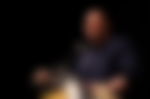 While Dana White publically berates the fighter even after winning and openly asks him to consider hanging his boots. These sort of statements from both individuals show that there might be a bit of enmity between them.
ADVERTISEMENT
Article continues below this ad
Whether there is some disagreement between Woodley and the UFC president is unknown, but one thing is clear: both of them don't shy away from criticizing the other in public.