Is Tony Ferguson 'Finished' after two devastating losses?
Published 12/14/2020, 12:14 AM EST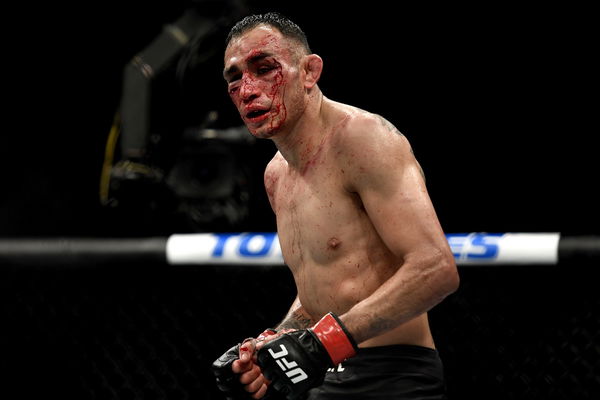 Ever since he joined the UFC, Tony Ferguson has been one of the best and most exciting fighters in the UFC. 'El Cucuy' worked his way to the top and in the process left most of his opponents in a bloody mess. Though Ferguson never held the undisputed belt at lightweight, he is widely regarded as one of the best to ever have fought in the division. 
Ferguson is a fan favorite. His fight style along with his unique personality makes him extremely popular among fans.
Ferguson was always believed to be the fighter who could beat the champion Nurmagomedov or someone who had the best chance of doing so. Though the fight was scheduled many times, it never came to fruition. Recent developments and results suggest that it never will. 
ADVERTISEMENT
Article continues below this ad
Read: Khabib Nurmagomedov's manager mocks Tony Ferguson's Jiu-Jitsu- calls him a "White belt" 
Has age caught up to Tony Ferguson?
The fight against Charles Oliveira was an important one for Ferguson for his UFC career. He had just lost his first fight in eight years when Justin Gaethje snapped his 12-fight unbeaten streak earlier this year. When 'El Cucuy' took on 'The Highlight' he was beaten comprehensively and took a lot of damage. Fans, pundits, and Dana White alike felt that the unnecessary weight cut played its part in the loss.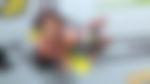 However, he had an opportunity to bounce back and redeem himself over a dangerous opponent in 'Do Bronx' who was on a seven-fight win streak. Given that both men are extremely high-level Jiu-Jitsu practitioners, the common consensus was that the fight would be decided on the ground.
ADVERTISEMENT
Article continues below this ad
Unfortunately for Tony, he never found his rhythm in the fight. He was dominated from the very first bell and lost the fight via unanimous decision. 'Do Bronx' took him down early and often and almost submitted him at the end of the very first round. 
Tony is not the most elusive fighter, he does absorb damage when he fights and averages 3.94 significant strikes absorbed per minute. However, in his last two fights, a lot of the damage has been unanswered, and 'El Cucuy' has just not looked like himself.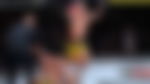 ADVERTISEMENT
Article continues below this ad
Over the past few years, he has had to overcome some serious injuries to get back into the octagon. 'El Cucuy' turns 37 early next year, and perhaps the injuries and surgeries have taken a toll on an aging fighter. Ferguson will most likely fight again, however, given his last two performances and his age, it might not be the wisest decision for him to continue. 
Do you think Tony Ferguson should retire? Let us know in the comments below.