'It Was Misleading As F**K'- Jorge Masvidal Speaks Out After Loss Against Kamaru Usman
Published 04/27/2021, 1:34 AM EDT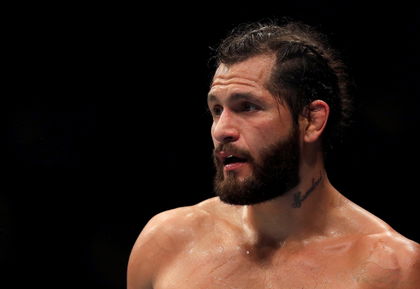 ---
---
UFC 261 was perhaps the most entertaining card the UFC has put on in a very long time. All five main event fights ended in stoppage. In the main event, Jorge Masvidal took on Kamaru Usman in a rematch nine months on from the first time they fought. 
ADVERTISEMENT
Article continues below this ad
However, the fight surely did not go as 'Gambred' would have hoped as he was knocked out cold in the second round of the fight. Out of all the outcomes, Masvidal would surely not have envisaged being knocked out by 'The Nigerian Nightmare'.
Leading up to the fight, Masvidal stated that Kamaru Usman was not a strong puncher and that God had not blessed him with the ability to knock another man out cold.
ADVERTISEMENT
Article continues below this ad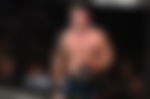 Jorge Masvidal stays gracious in defeat after UFC 261 
Following the loss, Masvidal appeared in an interview with Ariel Helwani. When asked about his thoughts on the knockout, Masvidal said,
"This has never happened in my whole career, so it makes me appreciate the knockout. I look at it and I'm like, wow perfect timing. It was misleading as f**k. I thought he was going in for a shot and when I realized it was not a shot, it was too late."
'Gambred' continued,
"I was throwing my check left hook, and it was already too late. I read the information wrong. So he sold it to me beautifully, that's why he got those results. That moment right there I am a fan, cause I love the sport so much, it was just beautiful technique…. I am a fan of that particular moment. If he keeps doing that he will make a fan cause I love the violence."
ADVERTISEMENT
Article continues below this ad
The common consensus going into the fight was Masvidal's best chance of a finish was in the first two rounds, and as the fight continued, Usman's chances of winning would increase.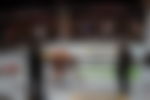 However, in the second round, Usman faked a left hand, and using the same hand, he grabbed Masvidal's right hand down. This opened up Jorge's defense and was the perfect opportunity for Usman to land a straight right hand down the middle that shut the lights off on Jorge Masvidal. 
ADVERTISEMENT
Article continues below this ad