'It's Not Polite To Ask About Weight'- Khabib Nurmagomedov Trolls A Curious Reporter
Published 05/30/2021, 10:11 AM EDT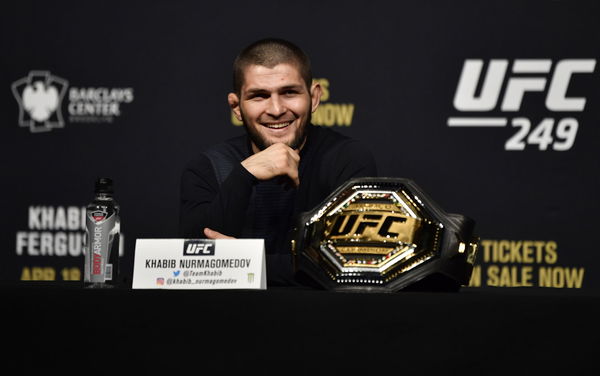 Former UFC undisputed lightweight champion Khabib Nurmagomedov has taken up more of a coaching role after his retirement. Even though the legend doesn't appear inside the octagon now, he makes his presence felt outside of it.
ADVERTISEMENT
Article continues below this ad
Recently, the Dagestani native appeared for an interview where he was asked about his current weight. 'The Eagle' had a few questions of his own as his counter as he started trolling the reporter.
"You want to know about my weight? Why? How much do you weigh?" Khabib asked.
ADVERTISEMENT
Article continues below this ad
"Do you know that you never ask a wrestler's or a woman's weight and age? Of course, you don't even ask a wrestler's age and never ask about weight.
"I know wrestlers like Mr. Magomedov here. He just made the Olympic team. Ask him how the guys weigh in. They stand like this (shows legs) and hide their weight. So it's not polite to ask about weight," he said.
Khabib and his weight issues have been constantly in news in the later part of his career. Prior to his last bout against Justin Gaethje, he went through a rigorous process to finally make the cut. He had uploaded a video of this process on his YouTube channel.
On the day of weigh-ins, Khabib was a relieved man to make the cut for his lightweight title bout against Gaethje. He was already adamant to quit the sport after this fight as his biggest inspiration. His father had passed away earlier that year.
He won that fight via submission and retired thereafter as the UFC undisputed lightweight champion. He also ended his professional career with a record of 29 wins and no losses.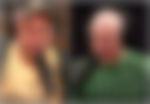 Khabib Nurmagomedov talks about the time he weighed the highest
The reporter asked Khabib if he weighed the highest now. 'The Eagle' responded by recalling the time when he went through surgery and subsequent weight gain, as he couldn't train.
ADVERTISEMENT
Article continues below this ad
"No. I've weighed more. That was 2017 when I had back surgery," he said. "When I was given a fight on August 31st, I weighed at 203 pounds. Then on December 29th, I weighed 155. I weighed my most because when I had surgery, I couldn't run or lift weights for 5-6 months. Now, I weigh a lot less."
Well, there is no pressure on him to gain or lose weight now. He was still at the top when he announced his retirement from the sport. It's unlikely for now that he would compete again. But this sport springs up surprises and just like many others before him, he could return for one final glory.
ADVERTISEMENT
Article continues below this ad
Have we seen the last of Khabib or there is something in store for the future?
WATCH THIS STORY: Top 5 UFC fighters with the highest successful takedowns