Jake Paul Calls Out Dustin Poirier- "I'm Not Trying to Start a Beef"
Published 04/14/2021, 2:25 AM EDT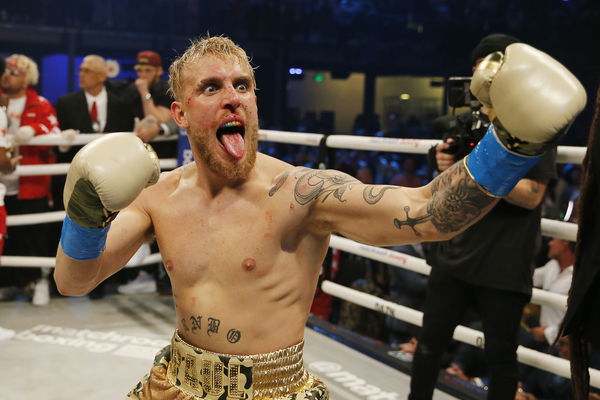 ---
---
Jake Paul 'The Problem Child' has orchestrated his growth from a YouTuber to one of the biggest names in combat sports. This weekend he will take on former Bellator and ONE Championship welterweight champion, Ben Askren, to legitimize himself as a 'real' fighter. 
ADVERTISEMENT
Article continues below this ad
In order to prepare for the fight, he has sought help from an individual who was able to stop Ben Askren in a devastating manner. The UFC's BMF champion, 'Gamebred' has been helping paul with his training for his upcoming fight. 'The Problem Child' has shifted to Miami to focus on his fight career and is in the same city as Masvidal. 
ADVERTISEMENT
Article continues below this ad
Jorge Masvidal believes Dustin Poirier and Jake Paul would be good friends 
On the recent episode of the True Geordie podcast, Jake Paul shared a conversation he had with his friend Jorge Masvidal and his challenge to Dustin Poirier. 
He said,
"I've challenged Dustin Poirier to a spar, we are both here in South Florida. Masvidal was like 'yo, you and Dustin would be friends I can tell. You guys would be cool. You have the same sort of energy and vibe. You guys should hang out. I don't have anything against Dustin, I even complimented him for beating Conor (McGregor) and he has done amazing things and you can't take that away from him. By me challenging him to a spar, it is in no way me coming after him. I'm not trying to start beef" (h/t BJPENN.com)
The younger Paul brother continued, "Everyone in this sport that's a fighter knows sparring is a respectful thing. I just merely want to show Dustin how good I am and maybe get his co-sign. I've challenged him to a spar, no cameras, we don't even have to talk about it. I told him, 'yo DM me, hit me up, let's spar we are both in South Florida. Let's have some fun.' I think it would be interesting."
ADVERTISEMENT
Article continues below this ad
A win over an experienced veteran and multiple organization champion in Ben Askren will give 'The Problem Child' the legitimacy he is looking for. Furthermore, if he goes 3-0 he could even secure the friendly sparring session against Dustin 'The Diamond'. However, a loss to 'Funky' Askren who is not renowned for his striking could be devastating for his bid to get to the top of the boxing world.
ADVERTISEMENT
Article continues below this ad
There is a lot on the line for the 'Problem Child' this weekend. Will he rise up to the task once again? Only time will tell.