Jiri Prochazka Says Fans Will Eventually Get Bored of the 'Trash Talk'
Published 05/03/2021, 10:46 AM EDT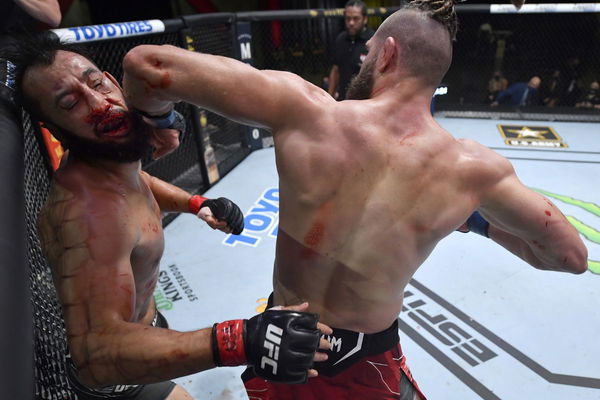 ---
---
UFC Light Heavyweight fighter Jiri Prochazka picked up an impressive KO victory over former title contender Dominick Reyes at UFC Vegas 25. 'Denisa' has shown some great potential and certainly can expect a shot at the divisional gold soon enough.
ADVERTISEMENT
Article continues below this ad
However, the road to the title is rife with worthy opponents who use any and all tactics to gain an advantage over their foes before entering the octagon.
One such tactic is trash talk. Talking smack during interviews or throwing some verbal jabs over social media platforms is a surefire way of earning some clout, marketing a fight, and initiating a psychological battle. However, Jiri prefers to do his talking on the canvas.
ADVERTISEMENT
Article continues below this ad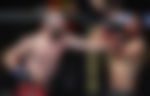 In a post-match interview with ESPN MMA, he was asked about his choice to be a traditional martial artist in an entertainment-first era.
'Denisa' replied, "Phew!! I know that everybody loves that because everybody needs to see it first. (Like) wow, what's that? That's amazing.
"After that, when people stay in that a long time, they try to study what they are seeing. Fans want to understand what's happening in the fight and they want to know it better and better." 
He went on to dismiss all this as inconsequential. "After some they know trash talks, that's bulls**t, everything is bulls**t. That's just fun, that's just (like) say me something."
He declared that fighters should have same zeal when coming to the ring. "But in the fight, show me the same please …in fight you must be real. You must show the fullest real side and when you are talking bull***t, you are fool."
Jiri Prochazka vs Dominick Reyes: How it happened?
Reyes started the match by taking the first charge. He landed some hard body kicks and followed it up with some combinations to rattle Prochazka.
However, after eating some jabs from Reyes, Prochazka never looked in discomfort and was waiting for an opportunity to land some of his own.
Prochazka started taking the fight close to the cage and landed heavy blows. Yet, they were not decisive and Reyes continued to counter with some hard blows of his own.
ADVERTISEMENT
Article continues below this ad
Reyes started the 2nd round with some good punch combinations but could not rattle Jiri, who in return continued his kick punch combination. In the end, a spinning back elbow was Reyes' undoing.
With two brilliant KO victories on the trot, he has certainly made his intentions clear. He is coming for Jan Blachowicz's title. It will be interesting to see how UFC takes this forward. Do you think he deserves a title opportunity now?
ADVERTISEMENT
Article continues below this ad