Joe Rogan and Georges St-Pierre Marvel At Pyramids as the Perfect Example of 'Technology Lost'
Published 04/11/2021, 10:00 AM EDT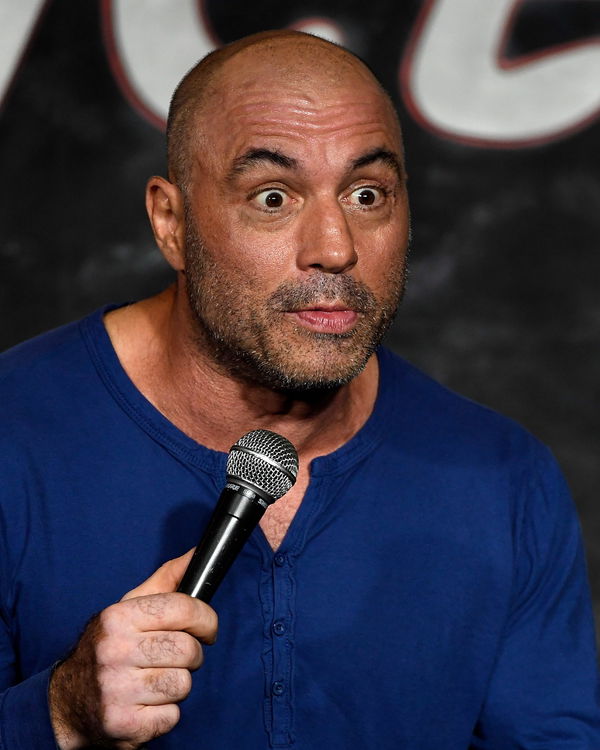 ---
---
On a recent episode of his podcast, Joe Rogan was joined by former two-division UFC champion Georges St-Pierre. The pair discussed everything from fighting to Conor McGregor and Khabib Nurmagomedov, including aliens and everything in between. 
ADVERTISEMENT
Article continues below this ad
The two men discussed the technological marvels of the time gone by and how some of the technology used in the past is lost and we have no access to how certain things were achieved in the past. 
While speaking about the same Rogan said,
"Well, if you look at the pyramids, The pyramids are a perfect example of technology lost. It is almost like the best example. Those ancient civilizations almost letting everyone know hey, there is information that we have that is so above and beyond what is expected of people from this era."
Rogan continued,
"People don't understand, it's not just that the pyramids were big. But they were so perfectly designed that when they put all the stones, they reached the top. Like if anyone was off even by half an inch at the bottom, by the time they got to the top it would be all f***ed up. It would not be perfect. But the pyramids were so amazingly perfect."
ADVERTISEMENT
Article continues below this ad
Read: Derek Brunson says Marvin Vettori owes him money for a 'blueprint' to defeat Kevin Holland
Will Georges St-Pierre fight again?
On the same podcast, Rogan and 'Rush' discussed the possibility of a comeback for the Canadian fighter. 'Rush' infamously retired after his title defense against Johny Hendricks at UFC 167. He came back almost 4 years later to take on an extremely difficult challenge in Michael Bisping. 
Not only was Bisping a weight class above GSP, but he was also an extremely tough and durable fighter. Despite that, 'Rush' secured a win and became a two-division champion in the UFC. 
ADVERTISEMENT
Article continues below this ad
It is well known that the only possible fight that Khabib would come back for would be against 'Rush' however, the Canadian dismissed the idea of returning to the ring once again as he feels content with his career. St-Pierre says he does not feel the need to come back to prove something again, and therefore will not be entertaining the idea of a comeback. 
ADVERTISEMENT
Article continues below this ad
What do you make of Georges St-Pierre's stance on a comeback? Let us know in the comments below!
Trending Stories