Joe Rogan Believes Telepathy Will Be the Future of Communication
Published 04/11/2021, 7:22 AM EDT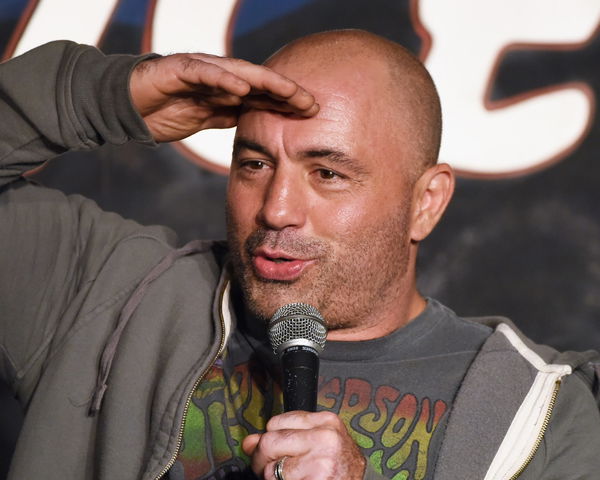 ---
---
Joe Rogan hosts one of the most followed podcasts in the world. Over the years, The Joe Rogan Experience has gained credibility as a source of not only knowledge, but also entertainment, as the UFC commentator brings on people from all walks of life to discuss various topics. 
ADVERTISEMENT
Article continues below this ad
From politics to sports and everything in between, Rogan and his guests do a thorough job of dissecting the current socio-political landscape. 
One of the longtime UFC employee's favorite topics to discuss is extraterrestrial life. Rogan is a firm believer in extraterrestrial life and more often than not gets his guest's views on the same. This time around, the guest happened to be one of the most decorated UFC fighters ever in Georges St-Pierre. 
ADVERTISEMENT
Article continues below this ad
Read: Darren Till says there is no way Marvin Vettori can out-strike him after failing to do so against Kevin Holland 
Joe Rogan and Georges St-Pierre share their thoughts on aliens 
During the podcast, while discussing the issue, Rogan said,
"I had Travis Walton…He's very compelling, and his descriptions of his encounters with these beings. But one of the things he was saying was they were talking to him, but it was not with words…They were explaining things to him in some sort of a telepathic way, and that was mind-blowing to him. And I think that is the future of communication."
While speaking of his conversations with Bob Lazar on the same topic, the UFC commentator said,
"Some of the things he talked about came to fruition. Like, one of the things was, there was a concept of this thing called element 115. That was not really proven till the 2000s….. Somewhere in the 2000s they used a particle collider and created this thing."
"Where it was a very stable, very short-lived particle. But he was saying that where ever these beings are from, they have figured a way to use a stabilized version of this element and that is how they propel themselves."
ADVERTISEMENT
Article continues below this ad
Although there have never been confirmed signs of life outside earth, many believe that it exists. A few individuals also state that they have had contact with extraterrestrial life, as mentioned by Rogan above.
ADVERTISEMENT
Article continues below this ad
However, at this point, they're all labeled as conspiracy theorists. What do you make of Joe Rogan's chat with Georges St-Pierre and their views on aliens and the future of communication? Let us know in the comments below!
Trending Stories