Joe Rogan Reacts to Conor McGregor's Comments on UFC Commentating Duties
Published 01/05/2021, 10:11 PM EST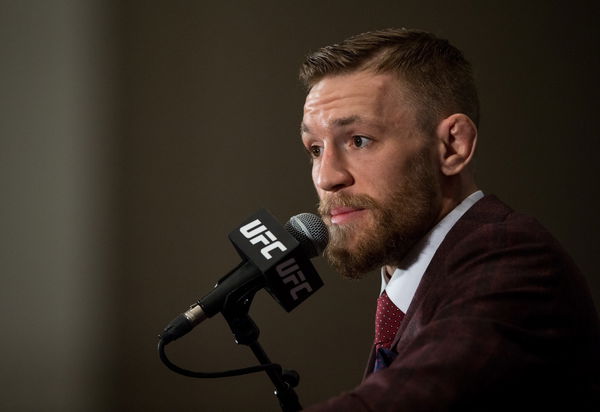 ---
---
Joe Rogan is one of the biggest names in combat sports. The standup comedian has been with the UFC since the very beginning and has seen the growth of the company from obscurity to a multi-billion dollar business with a presence across the world. During his time with the company, Rogan has had the pleasure of calling some of the most important fights in UFC history. 
ADVERTISEMENT
Article continues below this ad
Rogan has seen the growth and domination of fighters such as Jon Jones, Conor McGregor, Anderson Silva among others. More often than not Rogan covers PPV events alongside Jon Anik and Daniel Cormier. While he does a good job of covering the sport, he is not immune to criticism. 
Read: The Mystic Mac returns! Conor McGregor makes a prediction for his Dustin Poirier rematch at UFC 257
ADVERTISEMENT
Article continues below this ad
Conor McGregor has a request for Joe Rogan 
In a video, Rogan asks Jamie Vernon to pull out a video of 'The Notorious' criticizing him. The video shows Conor McGregor around some fans calling out Joe Rogan for reading from a script while commentating on the second fight between him and Nate Diaz.
ADVERTISEMENT
Article continues below this ad
The video recording shows McGregor saying,
"I'd like him to call a fight how he sees it correctly  and not off the script."
In response to the criticism, Rogan said, "O
h, well, that's his perception. I understand what he is saying, sometimes people think that. But it is very difficult when someone is calling your fight. If he is talking about me calling someone's fight that is not his friend, then it makes much more sense. It's f***ing hard man, it's hard for me I have a really hard time calling friends fights
."
Conor McGregor is set to make his return to the octagon in just a few weeks to take on Dustin Poirier. The common consensus is that 'The Notorious' looks in shape and ready to make a spectacular return.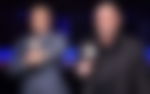 ADVERTISEMENT
Article continues below this ad
What do you make of Conor McGregor's criticism of Joe Rogan's commentary? Do you agree with it? Let us know in the comments below!