Joe Rogan Wants John McCarthy to Referee the Presidential Debate Between Joe Biden and Donald Trump
Published 09/30/2020, 3:03 AM EDT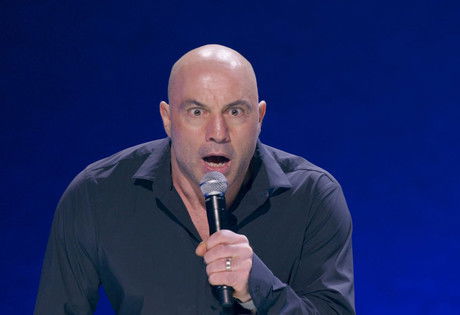 Joe Rogan is one of the biggest names in the MMA community. He is a renowned commentator, analyst, and podcast host who has been in the business for a very long time. Rogan uses his podcast to lead a productive discourse with people across all fields, which the audience has grown to appreciate. 
ADVERTISEMENT
Article continues below this ad
ADVERTISEMENT
Article continues below this ad
The veteran UFC commentator recently made the news when former MMA fighter Tim Kennedy put out a tweet. It read, "On my podcast with (Joe Rogan) he offered to moderate a debate between (Joe Biden) and (Donald Trump). It would be four hours with no live audience. Just the two candidates, cameras, and their visions for how to move this country forward. Who wants this #debates #election2020"
President Donald Trump replied, "I do!"
The Presidential debate shocked Joe Rogan
The US presidential elections take place on November third. Leading up to the elections, the two candidates engaged in a debate that garnered a lot of reaction on Twitter and other social media sites. 
Joe Rogan took to Instagram to express his thoughts. Here, the Joe Rogan Experience host posted a picture of the two men arguing with a caption that said, "You don't need me to handle this "debate" you need (John McCarthy)." This showed that he felt the debate had crossed lines and could only be moderated by 'Big John' and not him. 
As always when it has anything to do with President Trump, Colby Covington is not far away. 'Chaos' put out a tweet, "Greatest president of all time (Donald Trump) #debates2020". Additionally, the top-ranked welterweight contender was present at the presidential rally to support the President. 
Colby had recently attended an event in honor of Donald Trump along with Dana White, Ali Abdelaziz, Henry Cejudo, and Justin Gaethje. The welterweight fighter also received a call from the President, who congratulated him for his outstanding performance against Tyron Woodley. 
ADVERTISEMENT
Article continues below this ad
Ali Abdelaziz also tweeted in support of President Donald Trump and said, "I had the pleasure of meeting (Donald Trump). I'm telling you, people, he's such a wonderful human. So humble and most important, he is not a dirty politician like the others. He deserves your vote! I'm a Muslim from the middle east."
ADVERTISEMENT
Article continues below this ad
Do you think we get to see the long-time UFC commentator moderate a fight between the two candidates or will it truly be John McCarthy's task?
Read: Donald Trump Praises Khabib Nurmagomedov's Manager Ali Abdelaziz And Other Big UFC Names During Speech