Jon Jones' Illegal Knee vs Petr Yan's Illegal Knee- Which One Was Worse?
Published 03/07/2021, 11:28 PM EST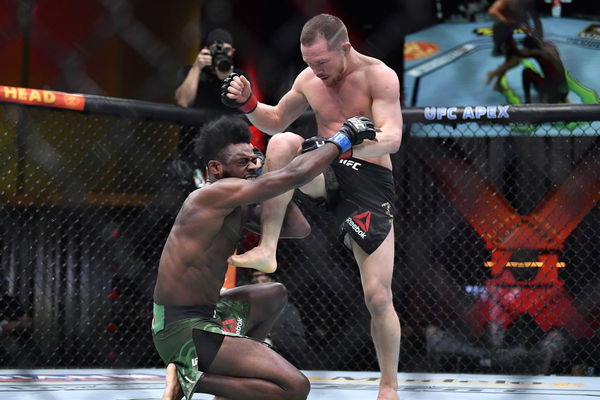 ---
---
UFC 259 was an amazing card. It was one of the very few fight cards put on by the UFC that had three title fights. Not only was the main card stacked with some incredible fights and performances, but the preliminary cards also delivered some jaw-dropping action as well. However, the incident that marred the fantastic card occurred in the bantamweight title fight between Petr Yan and Aljamain Sterling. 
ADVERTISEMENT
Article continues below this ad
The fight was extremely competitive between two of the best at 135-pounds. However, in the fourth round, the fight was ended for an illegal knee by 'No Mercy'
Sterling had one knee on the ground, which made him a 'downed opponent'. At this point, Yan loaded up and fired a knee right at Sterling's face, which hurt 'Funkmaster' and he was not able to recover from the same. 
ADVERTISEMENT
Article continues below this ad
Read: Keith Thurman compares YouTube boxers to Conor McGregor and the ultimate warrior 
Was the disqualification for Petr Yan justified?
In the wake of the event, there has been a lot of debate about Yan's disqualification. So what do the rules say? 
According to The Association of Boxing Commissions, a downed opponent is categorized as "A grounded opponent is any fighter who has more than just the soles of their feet on the ground. (i.e. could have one shin or one finger down to be considered a downed fighter) If the referee determines that a fighter would be a grounded fighter, but is not solely because the ring ropes or cage fence has held fighter from the ground, the referee can instruct the combatants that he is treating the fighter held up solely by the cage or ropes as a grounded fighter."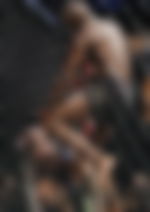 The incident between Sterling and Yan is very similar to an incident that took place in another championship fight between Jon Jones and Anthony Smith. In both instances, Smith and Sterling had one knee touching the ground while their opponents hit them with a knee. 
In Smith's case, he was backed up against the fence and probably did not absorb the full blow of the shot. However, in Sterling's case, Petr Yan followed through on his shot and 'Funkmaster' absorbed the full force of the knee. 
ADVERTISEMENT
Article continues below this ad
While Smith was able and willing to continue, the fight was not stopped. However, in Sterling's case, he was unable to continue, therefore the fight was stopped. Nonetheless, both instances were extremely dangerous and should be avoided as they can cause serious damage. 
ADVERTISEMENT
Article continues below this ad
Which knee strike do you feel was worse?