"Jon Jones is My Younger Brother"- Anderson Silva Sidesteps Goat Debate- Calls UFC Special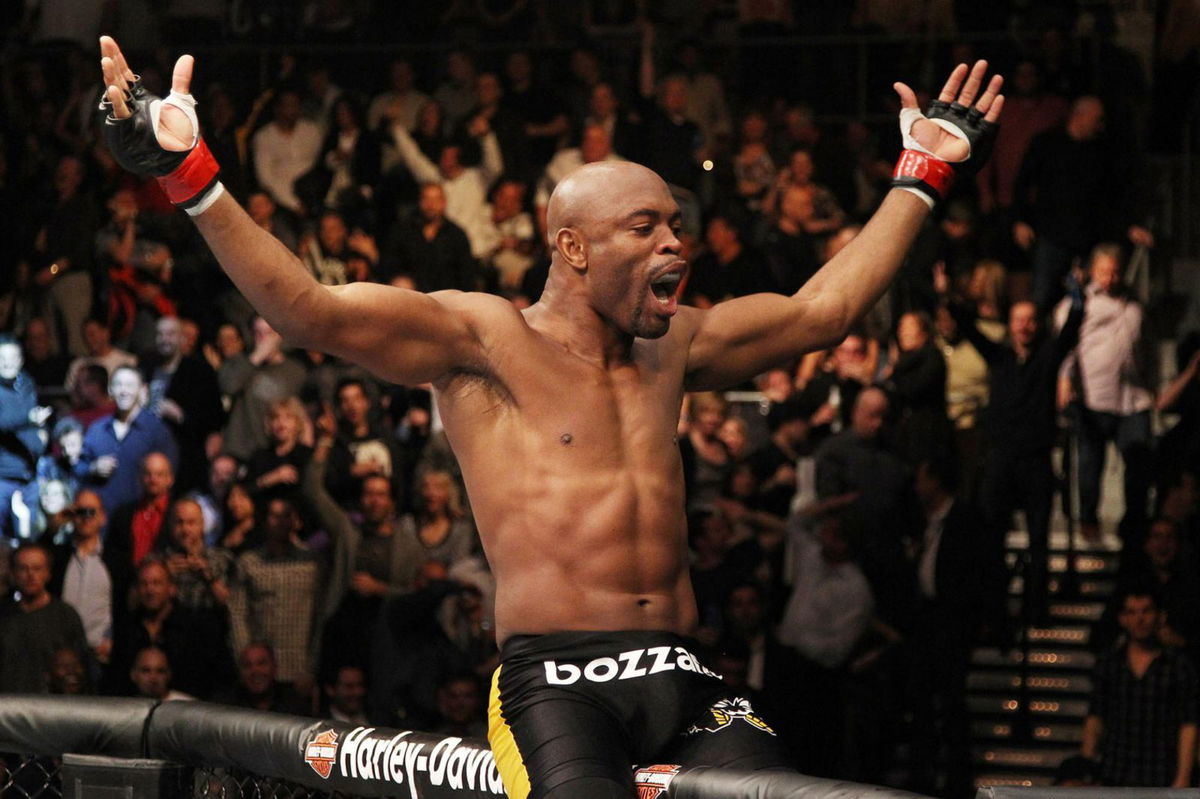 Anderson Silva is set to retire after his fight this weekend. This will bring an end to one of the most spectacular careers the sport has ever seen. 'The Spider' burst onto the scene in 2006 and has turned in some of the most jaw-dropping performances in the UFC. 
He is a pioneer for mixed martial arts in Brazil. His accomplishments and performances inside the octagon have inspired many to take up the sport and follow the path he paved. What Silva has done for the Brazilian MMA community and the UFC can not be understated. He is truly one of the greatest champions the sport has ever seen and leaves with his name cemented firmly in the record books. 
Anderson Silva speaks on his relationship with Jon Jones
In a recent interview, Kevin Iole of Yahoo! Sports asked Anderson Silva who he thought was the greatest, Khabib Nurmagomedov or Jon Jones. 'The Spider' replied, "You know, I love both. I love Khabib he is a very amazing guy. He's a special fighter. He's a very, very good guy. Jon Jones, I can't talk about Jon Jones."
"For me, Jon Jones is my younger brother. I think don't have the best fighter. You know, I think you have the best moment for every single person. Jon Jones have the best moment, Khabib have the best moment, Conor have the best moment….."

'The Spider' continued, "The older fighters, the guys that made this brand huge. It's not about one the best fighter. UFC brand is huge right now because every single person, come inside UFC and do your best, make something special. I think UFC is special, not one person. The best fighters I think don't have."
'The Spider' is definitely a special martial artist who terrorized the middleweight division during his time as the champion. The Brazilian fighter holds the record for the most finishes, most T/KO wins, longest win streak, most title fights among many other records in the middleweight division. 
Breaking the record set by Anderson Silva will take a herculean effort. His 'Younger brother' Jon Jones is one of the very few fighters who can match or break some of these records. If this is indeed the last time we see Anderson in the octagon, it will draw the curtains on an epic and inspiring career in the UFC. What do you make of his stance on the G.O.A.T. debate?
Continue the conversation on the app, join other MMA fans on MMA Fans App