'Jon Knows Who's the Biggest Star'- Coach Eugene Bareman Believes Jon Jones vs Israel Adesanya May Still Happen
Published 03/10/2021, 8:30 AM EST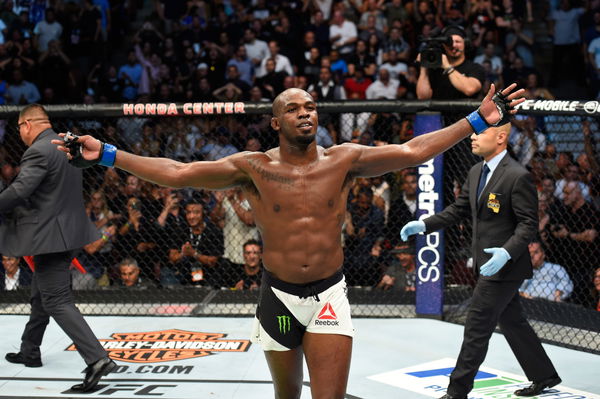 ---
---
Jon Jones is possibly the best fighter to have ever stepped inside the octagon. Jones has a virtually undefeated record in the sport, with his only defeat being a controversial DQ loss to Matt Hammil. Outside of that, Jones has beaten every fighter before him.
ADVERTISEMENT
Article continues below this ad
Jones has spent most of his career fighting in title fights. However, it looks like there was a star who can match the power of Jon Jones– Israel Adesanya.
Izzy was campaigning to fight Jones, and many thought that a win over Jan Blachowicz will make that happen. However, Izzy lost to Jan, providing a speed-bump in the road. However, Izzy's coach Eugene Bareman has said the fight isn't off the table.
ADVERTISEMENT
Article continues below this ad
"This fight had nothing to do with Jon Jones. The choice to take it had 0 to do with Jon Jones. Jon Jones is a businessman and understands how the PPV market works. He understands where the money is and that's why this fight doesn't fizzle away. At the end of the day, if it makes money it makes sense. Jon knows who's the biggest star in the sport at the moment and who can get him paid the most. That's why the fight won't fizzle out."
Jon Jones: Is the Israel Adesanya fight still viable?
Bareman was right about one major thing. Money talks. However, how much money is there in a fight like this after we saw how Izzy struggled against a big opponent in Jan? Jones is bulking up for the Heavyweight division- he is much larger than what he used to be when he regularly fought at 205.
ADVERTISEMENT
Article continues below this ad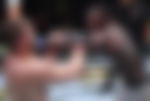 Izzy has shown that he is dominant in the Middleweight division, where he is expected to return. If Izzy can clear out that division and move up to LHW by putting on the extra weight, there is a chance we see the Jones fight down the line.
ADVERTISEMENT
Article continues below this ad
The timeline for this fight has now become messed up and it will be hard to reconcile it for the parties. While Eugene Bareman believes the fight may be back on down the line, the hurdles seem aplenty.