Jorge Masvidal Rematch Not in the Picture Says Nate Diaz
Published 02/10/2021, 6:00 AM EST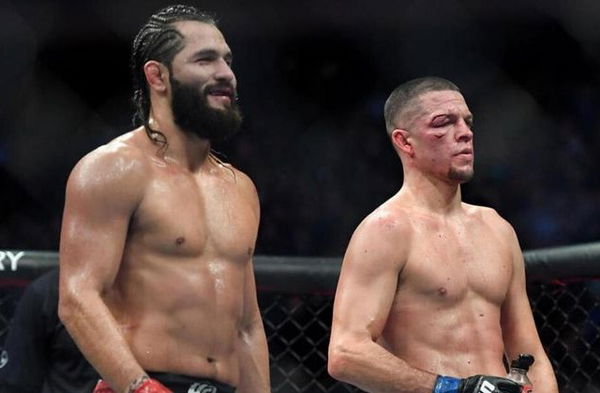 ---
---
Jorge Masvidal and Nate Diaz headlined UFC 244 as they fought for the 'BMF' belt at Madison Square Garden. The fight was billed as a non-nonsense war between two veterans of the sport who had recently been getting the attention they deserved for the work had put in.  
ADVERTISEMENT
Article continues below this ad
After his win over McGregor, and the subsequent rematch, Diaz's fame rose to an unparalleled level. With 'Gamebred', the record-breaking knockout over Ben Askren propelled him to superstar status. 
The fight between the two men lived up to all the hype as both men put on an impressive display. However, the bout was called off due to a laceration above Nate Diaz's right eye. After the fight, both men insisted that a rematch was in order. Unfortunately, the second fight never took place. 
ADVERTISEMENT
Article continues below this ad
Read: Anthony Johnson is very good- Yoel Romero ready for Bellator debut against Anthony 'Rumble' Johnson 
Nate Diaz gives his thoughts on a potential rematch with Jorge Masvidal
In a recent interview, Ariel Helwani asked Diaz if he was annoyed about missing out on a rematch with Masvidal and what his thoughts on the situation were. 
He said,
"Yeah, those guys are all pretty played out to me. I really don't pay no attention to that no more. It is what I wanted initially, but these guys went their own way. They did whatever they thought they were going to do, and I thought that was kinda whack. So, I was looking for something bigger and better" 
When asked if he had moved on from a fight with Masvidal, Diaz said,
"long time ago for sure"
MMA fans know the Stockton native for being a slow starter who picks up pace as the fight goes on. Diaz has a never-ending gas-tank and can push the pace to the very last second of the last round.
ADVERTISEMENT
Article continues below this ad
In the fight against Masvidal, it seemed as though 'Gamebred' was gassing out just as Diaz was picking up the pace.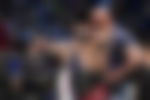 The younger Diaz brother believed that if they continued the fight, he would have won the BMF title as he was just getting started. Now that the UFC is targeting a fight between Masvidal and Covington, a rematch seems unlikely for the first half of 2021 at least. 
ADVERTISEMENT
Article continues below this ad
But, given how successful the event was, and the fact that both men wanted a rematch, UFC fans can expect a rematch to always be a part of matchmaking conversations.