'Just Saying'- Dana White Tries to Tempt Khabib Nurmagomedov by Offering Conor McGregor Rematch
Published 01/23/2021, 1:03 AM EST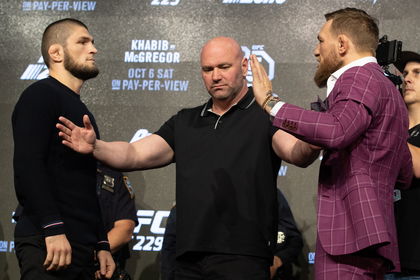 ---
---
Conor McGregor vs Dustin Poirier seems to be the fight that will answer a lot of questions about the future of the lightweight division. The 155ers have been in limbo since Khabib Nurmagomedov announced his retirement at UFC 254. However, he hasn't relinquished the belt and is pondering postponing his retirement for one more fight.
ADVERTISEMENT
Article continues below this ad
While reports from Dana White and Khabib differ on the situation, everyone has figured out that if a money0fight with Conor McGregor is possible, Dana will try to entice Khabib to return. The UFC shared a video of Dana trying to convince Khabib to come back for a super-fight with Conor.
ADVERTISEMENT
Article continues below this ad
"This fight with Poirier? It's trending bigger than the fight with you and Conor on pay-per-view. Imagine what you and Conor would do in another f**king fight. Just saying. I'm just saying."
The UFC has grown a lot since the 2018 fight between Conor and Khabib. It is only natural that their fight in 2021 will be way more profitable, as they have both grown exponentially since UFC 229. If Conor beats Poirier, especially in an impressive fashion, who knows what is next.
ADVERTISEMENT
Article continues below this ad
Conor McGregor vs Khabib Nurmagomedov II: Is this likely?
How long must we wait to have a decision on this? Well, we may get our answers in the next 24 hours. If Conor loses to Poirier, there is no reason for Khabib to face him after a loss. However, a win for 'The Notorious' would tip the scales in the other direction completely.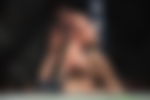 Conor has been respectful of Khabib and not pulled any promotional tactics to get him out of retirement yet. But you could bet that if Conor McGregor beats Dustin, he will have something to say about Khabib after. Hopefully, it maintains the spirit of good competition and does not become ugly like it did last time. It would be cool to change the imagery from UFC 229 with a rematch.
ADVERTISEMENT
Article continues below this ad