Kamaru Usman Not Happy With People Criticizing Jorge Masvidal as a 'Journeyman'
Published 04/06/2021, 11:00 AM EDT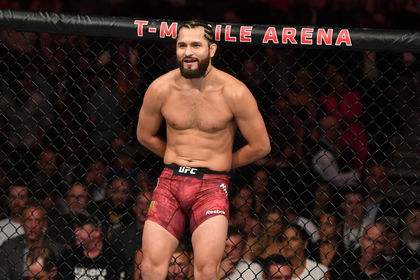 ---
---
Jorge Masvidal wasn't always one of the biggest names on the UFC roster. In fact, Masvidal was one of those fighters that everyone had heard of but never paid attention to. He is one of the few fighters from the Strikeforce era to still be competing at the highest level. While he broke out in 2019, fans have been paying attention to him for a long time.
ADVERTISEMENT
Article continues below this ad
Due to his longevity in the sport and experience with multiple promotions, Kamaru Usman does not look at the journeyman tag on Masvidal's career as a negative. In fact, he expressed respect for Masvidal and called him very talented.
ADVERTISEMENT
Article continues below this ad
"A lot of people out a negative connotation on that 'Journeyman'. That phrase isn't necessarily a negative thing. You've got to be good to be a journeyman because you have to be good enough to be accepted at all these different places, and that's what Masvidal has been."
Usman called Masvidal talented, but not talented enough to beat him.
"Make no mistake, he's very talented. He very, very tough and rightfully so. He's a great fighter. I take nothing away from him, he's a great fighter. But even great is not enough when it comes to me, and he understands that. Fans may not, but that's what I'm aiming to do on April 24th."
Jorge Masvidal: His journey to a UFC title shot
Jorge Masvidal is not challenging for the UFC title for the first time. However, this is the best shot he has had to get it. His first title shot was on six-day notice against Usman in 2020. But now he has had a training camp and will headline the card that welcomes fans back to MMA.
ADVERTISEMENT
Article continues below this ad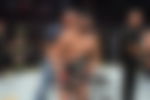 NEW YORK, NEW YORK – NOVEMBER 02: Jorge Masvidal celebrates his victory over Nate Diaz (doctor's stoppage) in their welterweight bout for the BMF title during the UFC 244 event at Madison Square Garden on November 02, 2019, in New York City. (Photo by Josh Hedges/Zuffa LLC via Getty Images)
His bout against Usman will be the 50th professional fight in Jorge's career. 'Gamebred' has gone 35-14 over his career and would look to become champion 18 years after he first fought in a professional bout. His longevity is insane and should be respected.
ADVERTISEMENT
Article continues below this ad
Usman shows respect when he needs to, and there is no reason to diss Masvidal and what he has done in this sport. While he may have peaked late in his career, he is still going to go down as one of the iconic fighters of this generation.