Kamaru Usman Reveals Why He Is Cornering Francis Ngannou at UFC 260
Published 03/26/2021, 10:15 AM EDT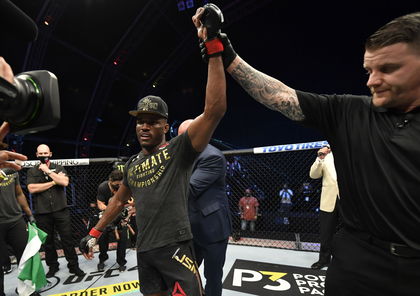 ---
---
Francis Ngannou will bring out the big guns in his corner at UFC 260. Kamaru Usman will be cornering Ngannou for the second time in his UFC career. The first time was when Ngannou fought Junior Dos Santos in 2019. But Usman will be returning to Ngannou's corner a month before his rematch with Jorge Masvidal.
ADVERTISEMENT
Article continues below this ad
Usman revealed the deep bond between Ngannou and him was the main reason for Usman to accept the job. he revealed the importance of this moment for their culture and then elaborated on why he is willing to help Ngannou like this.
ADVERTISEMENT
Article continues below this ad
"I have cornered him before. In the UFC. I cornered him when he fought JDS. Think that was in Minnesota. I trust him when he needs me, he's going to ask. He knows we have that relationship. When he needs something, he can ask me, he's free to ask. If I can do it? Absolutely. I'll be there for him. When he asks? Of course, I wouldn't miss this for the world. To be a part of his journey and achieving that. I think the world is literally sitting in the edge of the chairs right now waiting to see what happens."
Francis Ngannou: Is he ready to overcome Stipe Miocic?
ADVERTISEMENT
Article continues below this ad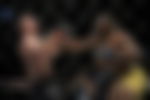 Francis Ngannou may have Kamaru Usman in his corner, but he will be alone with Stipe Miocic inside the cage. Standing across from a man who has beaten you before when the stakes were at their highest has to be an uneasy feeling. However, Ngannou is one of the most strong-willed individuals in the UFC. He will be relishing this rematch.
Stipe is still the same threat he was. While he has three fights worth of damage against Daniel Cormier, while Ngannou is relatively unscathed, he also has the fight wisdom to go with it. Ngannou has not even seen the second minute since his last loss to Derrick Lewis in 2018.
ADVERTISEMENT
Article continues below this ad
The battle of contrasting styles only work out when the fighters manage to execute it properly. The execution was Ngannou's problem at UFC 230. However, 30 PPVs later, both men are going to meet again and Ngannou will have a champion in his ear.