Kevin Holland Focused on 'Taking Out' Ronaldo Souza Despite Being a 'Fan of His Work'
Published 12/08/2020, 6:24 AM EST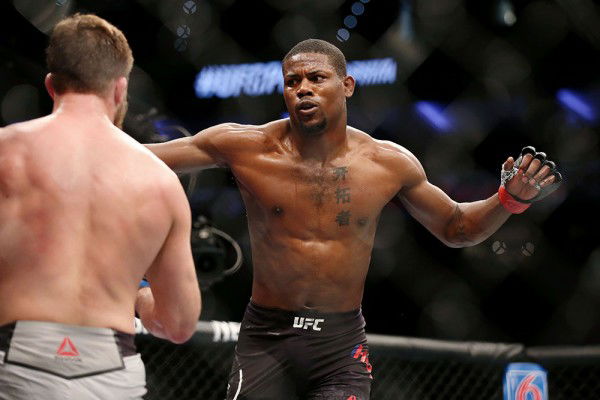 ---
---
Kevin Holland takes on Ronaldo Souza this weekend at UFC 256. 'Trailblazer' was initially set to take on Jack Hermansson the past weekend; however, a positive COVID test ruled him out of the fight against 'The Joker'.
ADVERTISEMENT
Article continues below this ad
Holland was not interested in waiting around and wanted to get back in the octagon immediately. Hence, he accepted a fight against Souza. 
Kevin is on a tear right now and is 4-0 in this calendar year. His most recent fight was a stoppage win over Charlie Ontiveros. Souza, on the other hand, is on a two-fight slump. His last fight was a loss to Jan Blachwoicz in November 2019. 
ADVERTISEMENT
Article continues below this ad
Read: Kevin Holland addresses Jack Hermansson situation- unconcerned about missed opportunity 
Kevin Holland shares his thoughts on facing a legend in Souza
In a recent interview with submission radio, the host asked Kevin Holland if he felt differently about this fight given that he is facing a legend in 'Jacare'.
He said, "It's still another man. Hey look right now we're about to fight so I can't be too much of a fan. When I'm a fan of his it's like oh yeah he's Jacare that's nice but I'm not the same as everybody else. He signed a contract to fight me. The contract is to go out there and take this man out, right. That means I have to hit his head and he has to hit my head. Whoever kills who first is the winner."
'Trailblazer' continued, "If I can snipe him before he can catch me in his jaws that's awesome. So I look to go out there and snipe him I don't care if he was my daddy, my grandpa, my great grandpa, my ancestors. I don't really care. When we sign the contract to fight each other, we sign the contract to take each other out. That's the job. Once I finish the job then I can go back to being his fan again. Cause I'm a fan of his work but right now he's on the other side of that contract."
Holland is 4-0 this year. He aims to become the first fighter in the history of the middleweight division to go 5-0 in a calendar year if he can secure a win over 'Jacare'. Souza is on a two-fight slump at the moment; however, one can never count him out.
ADVERTISEMENT
Article continues below this ad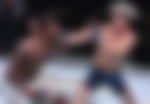 The fight will be an extremely interesting one between two very good opponents. 
Who do you have winning the fight between Souza and Holland? Let us know in the comments below. 
ADVERTISEMENT
Article continues below this ad