'Khabib Fled The Cage'- Conor McGregor Says Khabib Nurmagomedov Was Never Crowned As UFC Champion
Published 01/17/2021, 12:21 PM EST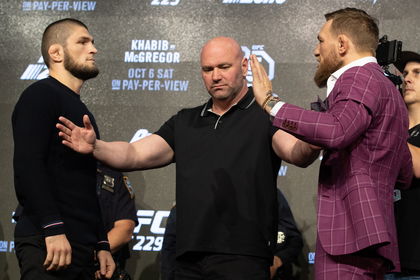 ---
---
Conor McGregor is returning to the Octagon next week and it is for one hell of a challenge. Number one ranked Lightweight Dustin Poirier will rematch Conor after 7 years and will be looking to exact his revenge. Meanwhile, Conor McGregor is looking to climb back to the apex of the MMA world.
ADVERTISEMENT
Article continues below this ad
However, Conor can never truly be number one if he cannot do something about the loss to Khabib Nurmagomedov on his record. On a night where Khabib dismantled Conor, chaos ensued after Khabib attacked Conor's corner and a brawl broke out in the cage.
Khabib was never awarded his belt inside the cage and Conor remembers it. He told Ariel Helwani that Khabib was never crowned champion that night, so he isn't a legitimate champion.
ADVERTISEMENT
Article continues below this ad
"You know the unified title was never crowned that time in October 2018. Khabib fled the cage and left me fighting with his family members. The post-fight ceremony never took place. I still feel like I'm the champion and I'm going to prove that with my performances and you know, time will show. The cream always rises to the top and now the world is going to see it."
Conor McGregor: Stoking the flames once again?
ADVERTISEMENT
Article continues below this ad
Conor taking shots at Khabib before his return next weekend indicate one thing. If Khabib is coming out for a final fight to go 30-0, his opponent will most likely be McGregor. It is the biggest fight the UFC can make financially and there is an already rich story built in.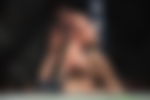 Conor instigating Khabib is basically laying the seeds for the goading that he will use to get him out of retirement. However, he does need to take on the Dustin Poirier challenge first. If Conor cannot get past Poirier, this feud may never even get a chance for a part two.
ADVERTISEMENT
Article continues below this ad
The shots at Khabib will ramp up over this week, especially at the UFC 257 press conference. Hopefully, things don't become as aggressive as they did during their rivalry in 2018.