Khabib Nurmagomedov Announces Unique Collection of Digital NFT Cards
Published 03/30/2021, 12:34 PM EDT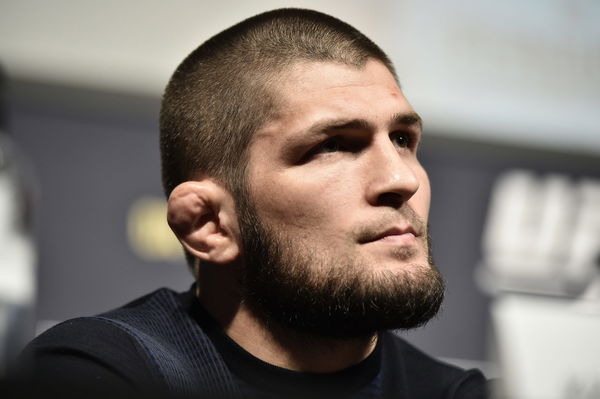 ---
---
Khabib Nurmagomedov is one of the best UFC fighters in history. However, he has also had the luxury of retiring relatively early and minimizing the risk of long-term damage.
ADVERTISEMENT
Article continues below this ad
What;s more, he has an unblemished record inside the cage. Why risk that and brain damage when one's legacy and financial status are secure?
However, Khabib has been quite active with non-UFC commitments. While everybody knows about Eagle FC, Khabib also has other things.
ADVERTISEMENT
Article continues below this ad
He may be spending a lot of his free time now playing football, but he is joining the cutting edge of how people will sell art in the future.
Khabib says in the announcement that they will be selling 3 cards: Gold, Platinum, and Diamond. All unsold cards will be burnt and there will only be one person that will be awarded a Diamond card.
NFTs are digital tokens tied to assets that can be bought, sold, and traded. They allow artists to not lose out on money for art by releasing it for free in the digital sphere.
NFTs have been exploding in popularity and Khabib is making an early investment in these 'non-fungible tokens' and their trading.
Khabib Nurmagomedov: Expanding his business portfolio?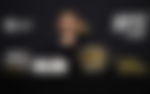 Khabib Nurmagomedov has no choice but to start ensuring that he can continue increasing his wealth after retirement. Most fighters fall on hard times, but Khabib is one of the most influential fighters in the world. However, he is trying to move up in that regard by jumping on the NFT bandwagon.
While he does run Eagle FC, he also has business outside just the fight game. He has deals with the likes of Reebok, Toyota, Gorilla energy drink, and others.
ADVERTISEMENT
Article continues below this ad
Khabib also makes regular advertisement appearances in the Middle East. But the one avenue he won't expand his business into is alcohol, tobacco, and gambling.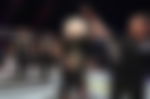 ADVERTISEMENT
Article continues below this ad
The growing wealth of Khabib is not something he keeps. He is regularly charitable and is known to give money back to his community in Dagestan to help people out there, including him setting up training centers for kids. Stepping into the world of NFTs won't be like that, but it is a bold and interesting move.