"Khabib Nurmagomedov Paid a Room For Me"- Georges St-Pierre Shares a Story From His Russia Trip
Published 10/25/2020, 11:35 AM EDT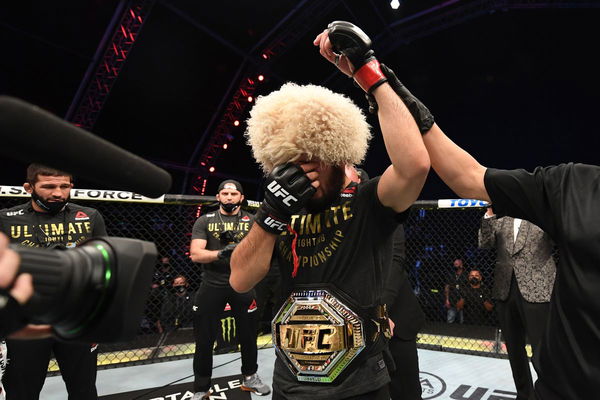 Khabib Nurmagomedov is considered one of the nicer guys in MMA. For everyone not named Conor McGregor, Khabib has always been regarded as a respectful fighter. However, there has been no obvious indicator of him being a nice person outside these narratives about his demeanor. However, former Welterweight Champion Georges St-Pierre has provided some detail on Khabib's generosity.
ADVERTISEMENT
Article continues below this ad
Georges spoke to Ariel Helwani on ESPN and narrated a story about what Khabib did for him once when he went to Russia to corner one of his training partners in a fight.
ADVERTISEMENT
Article continues below this ad
"Last time I was in Moscow, he was very nice. I was there to corner a training partner of mine. I was in a hotel with a lot of fans, so he paid a room for me at the St. Regis Hotel. He said, 'Georges don't stay at this hotel, there's too many fans there. I book you a room, it's on me. I book you a room, just stay there. Don't drink alcohol because of my religion'. I said yeah for sure, and he booked me a room. That's how much of a nice guy he is."
ADVERTISEMENT
Article continues below this ad
Khabib Nurmagomedov and Georges St-Pierre
Khabib and GSP have shared a very respectful relationship, which could have become one of the biggest fights in MMA. They were slyly calling each other out for a while now, with a presumable super-fight being billed as the fight for the greatest of all time. While GSP was a two-division champion and avenged every single one of his MMA losses, Khabib was literally undefeated for his entire career.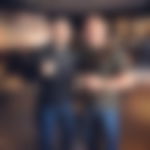 ADVERTISEMENT
Article continues below this ad
Both men have beaten the top stars that the company had to offer, but both also got to retire on top. GSP last fought and won the Middleweight Championship in 2017, but was entertaining a return for a fight with Khabib. However, with Khabib now announcing retirement for personally motivated reasons, the fight looks unlikely.
The story narrated by Georges shows an often forgotten side of Khabib. He is rooted in principle, even indicated by him asking GSP not to drink to respect his religion. This retirement looks permanent, and the GSP fight seems to fly out the window.