Khabib Nurmagomedov's Coach Says Khabib Nurmagomedov Is Fit to Fight Another 4 Years
Published 02/08/2021, 10:55 PM CST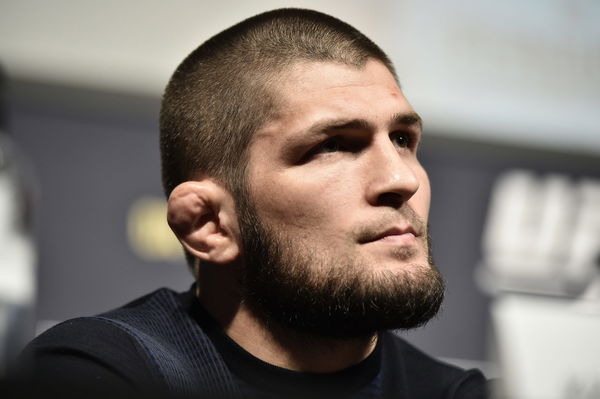 ---
---
Khabib Nurmagomedov shocked everyone at UFC 254 by announcing that he would fight no more, as his mother did not wish for him to fight in the absence of his father. This came as a shock to both fans and pundits, as the common consensus was that Khabib would retire at 30-0
ADVERTISEMENT
Article continues below this ad
Khabib Nurmagomedov stopped Justin Gaethje inside two rounds and made it look super easy. 'The Highlight' was supposed to be his toughest to-date on paper.
However, Justin, like the 28 people before him, folded under the suffocating pressure that Khabib puts on. At just 33-years of age, Khabib is just entering his prime as a fighter.
ADVERTISEMENT
Article continues below this ad
Therefore, it seems almost criminal that fight fans will not be able to see more of 'The Eagle' inside the octagon.
Read: Donald Cerrone discredits legend status for his next opponent Diego Sanchez
Khabib Nurmagomedov can translate his experience as a fighter beautifully into coaching the next generation 
In a recent interview, Danny Segura asked Khabib's coach, Javier Mendez, if he felt that Khabib had a lot left in him based on what he had done to Justin Gaethje. 
Mendez said, "Oh yeah, He was just starting to get into a groove where he was feeling a little bit comfortable kicking. He is still not fluent with the kicking, but he was effective as you saw in the Justin fight. So no, he had so much more to go as far as standup. The ground, well, I don't know I have never seen anybody better than him on the ground." 
The American Kickboxing Academy head honcho continued, "He's the best ever on the ground in MMA. In regard to his improvement scale, yeah he has a lot more growth and he's still young enough. Like you said 32 so he still has a lot of years left, good four if he wanted. But unfortunately, that is not going to be in the cards."
ADVERTISEMENT
Article continues below this ad
Since retiring, Khabib has been actively promoting the next generation of talent not only from his team but around the world. 'The Eagle' is often seen cornering his teammates, and since his retirement, he has taken up a coaching role for some of the fighters as well.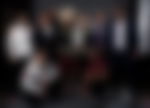 All his experience at the top level will surely help out the fighters under his wing. Nurmagomedov has the potential to become a top coach as well.
ADVERTISEMENT
Article continues below this ad