Khabib Nurmagomedov's Cousin Trashes Khamzat Chimaev for Disrespectful Comments
Published 05/15/2021, 1:36 AM EDT
---
---
Khamzat Chimaev's growth in the UFC has been like nothing we have ever seen before. In just three fights in the UFC, Khamzat Chimaev has become one of the biggest names in the sport. The undefeated star, who boasts close to 3 million followers on his Instagram, is one of the most followed athletes in the sport. 
ADVERTISEMENT
Article continues below this ad
All the fame and adulation that has come his way is a double-edged sword. As he is a popular star, the media and fans scrutinize every action and comment he makes. This was the case recently when 'Borz' made a scathing remark about the undefeated former UFC lightweight champion, Khabib Nurmagomedov.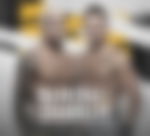 ADVERTISEMENT
Article continues below this ad
Khabib Nurmagomedov vs Khamzat Chimaev: A new rivalry brewing?
'Borz', who was viewing a live session, responded to the comments in a manner that did not sit well with Nurmagomedov and his team. Subsequently, Nurmagomedov's cousin Abubakar Nurmagomedov took it upon himself to hit back at the Chechen star.
He stated, "Khamzat, I see you quickly changed your shoes: after moving to Sweden and writing a complaint against your own Chechen Republic that you are being harassed there, you received documents for a good life in Sweden. But now gaining glory, you, I look changed, now you're back and living in Chechnya, and all is well with you. I am happy for you. Don't lose that comfort zone."
ADVERTISEMENT
Article continues below this ad
The UFC fighter continued, "Not long ago in America, you sat at the same table with us and ate, worked out in the same hall, went to the Mosque together and called us Brothers. And now you write that you're going to tear someone up. Yes, I agree, everyone has the right to express their opinion. But be careful with what you say." (translated via Instagram)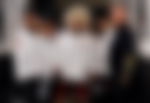 Fans know Nurmagomedov and his team for being fiercely loyal. An attack against any of them is considered as an attack on all of them, and this was made clear when 'The Eagle' and his team confronted Artem Lobov for the comments he made.
ADVERTISEMENT
Article continues below this ad
This kick-started their rivalry with Conor McGregor and his team. Now, UFC fans will wait with bated breath to see if the same happens with Chimaev and Nurmagomedov. 
Do you think the situation between Nurmagomedov and Chimaev will escalate? Or will the likes of Ali Abdelaziz will squash it? Let us know in the comments below!