Legacy of the UFC Featherweight Division: Who is the Greatest?
Published 10/06/2020, 9:44 AM EDT
By
There have only been four champions in the UFC Featherweight division since its inauguration on November 20, 2010, at UFC 123. Jose Aldo, Conor McGregor, Max Holloway and Alex Volkanovski are the worthy members of this club. But who among them is the GOAT?

ADVERTISEMENT
Article continues below this ad
UFC's parent company, Zuffa, absorbed WEC back in 2010 as part of their expansion,  inheriting a roster of promising young MMA fighters such as Jose Aldo, Dominick Cruz and even Benson Henderson. This led to formulation of the UFC Featherweight and Bantamweight Division, which brought a total of seven weight classes to the Ultimate Fighting Championship.
Take a look at the four superstars who have proved to be the best in this Featherweight division. 
ADVERTISEMENT
Article continues below this ad
Jose Aldo Jr: The first ever UFC Featherweight Champion
Back in 2010, UFC President Dana White said, "Jose Aldo, this kid can be a huge star." White's words seem to have rung true. Decisions were made and the then WEC Featherweight Champion, Aldo, made his first UFC Featherweight Title defense at UFC 125 on January 1.
Aldo's Featherweight legacy cannot be understated. For years, the pride of Brazil reigned supreme and defended his belt on multiple occasions against Kenny Florian, Chad Mendes and Frankie Edgar until his loss to arguably the biggest superstar to have come out of the UFC, Conor McGregor. Aldo did eventually win the title again, once Conor decided to pursue the Lightweight title. However, Aldo soon lost his title to Max Holloway.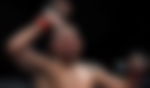 Jose Aldo's title reign lasted a record 1,848 days, and his second stint touched 189 days.
Conor McGregor's rise to the throne
Not a lot needs to be said about Conor McGregor's meteoric rise to superstardom, except that he now holds most of the records for the biggest PPVs in the UFC. The Notorious One arrived at the UFC from Cage Warriors in the UK as the promotion's Featherweight and Lightweight Champion.

McGregor has always aimed for the sky. With a devastating left hand and the backing of his Irish fans, Conor made a huge impact on the UFC. He racked up wins against the then young talents Max Holloway and Dustin Poirier, before going on to win the UFC Interim title against Chad Mendes.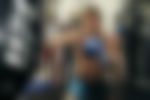 On December 12, 2015, Conor McGregor shocked the world by knocking out the legend and reigning Featherweight Division Champion, Jose Aldo, in a fight that lasted only 13 seconds.

McGregor never defended his Featherweight title. Instead, he chose to chase after his aspirations of simultaneously becoming the Lightweight Champion. He did achieve this lofty dream and earned himself the nickname "Champ-Champ" in the process. 
McGregor's title reign lasted  a dazzling 350 days.
The best is Blessed: The emergence of Max Holloway

Hawaii's own Max "Blessed" Holloway is a role model for many MMA fans across the world, given his fan friendly fighting style and well-mannered outlook on life. 
Not much was known of Holloway when he lost to Conor McGregor back in 2013. What followed that loss against Conor was a 10 fight win streak including the capture of the Interim Featherweight title against Anthony Pettis at UFC 206. It was soon clear that Holloway was next in line to fight the Champion, Jose Aldo, to unify the Featherweight title.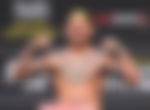 Holloway stopped Aldo and went on to win the title at UFC 206. To further seal the deal, he defended his title against Jose and won in an even more impressive performance at UFC 218.
Holloway held on to the title for 925 days before it was seized by Australian Alex Volkanovski in December 2019.
From rugby to MMA, Alexander Volkanovski is now at the top
ADVERTISEMENT
Article continues below this ad

Not too many people picked Volkanovski to beat Max Holloway at UFC 245, but that didn't stop him from proving the naysayers wrong. Volkanovski made his UFC debut in November 2016, on his home turf, Melbourne.

Since then, Volkanovski has maintained a perfect record on his road to the title, racking up seven wins over the likes of Chad Mendes and Jose Aldo. These led him to his first title fight against the reigning Champion, Max Holloway.


Volkanovski shocked the world by winning the title in dominating fashion, where he earned a unanimous decision win over Holloway. He also defended his title in a split decision win over the Hawaiian.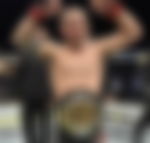 ADVERTISEMENT
Article continues below this ad
'The Great' is the current UFC Featherweight Champion. At the time of writing, he has been 295 days into his title reign.

Who do you think is the greatest Featherweight of all time?