Leon Edwards Shuts Down Colby Covington For Demanding Title Shot
Published 03/19/2021, 11:30 AM EDT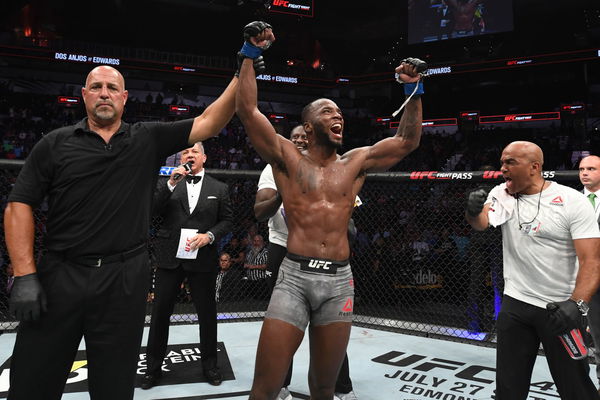 ---
---
Colby Covington is one of the biggest stars in the Welterweight division. The former interim champion knows what he is worth now after having an explosive surge in popularity the last few years. That surge, along with his performances in the cage got him a title shot against Kamaru Usman in December 2019 that he lost.
ADVERTISEMENT
Article continues below this ad
However, Colby has since beaten Tyron Woodley. But Leon Edwards doesn't believe that just the Woodley win is enough for Colby to say he is back in contention again. He expanded on this thought while speaking to Joe Rogan on his podcast.
ADVERTISEMENT
Article continues below this ad
"All these guys are devious, like Colby for example. Just demanding title shots. He just got beat like one fight ago, got knocked out… He beat Tyron and hasn't fought since. I don't think you deserve a title shot. You were just beat convincingly. It was a close fight, but he did get stopped you know? I don't think he should get a title shot straight away."
Colby Covington: Is he next in line for the title?
ADVERTISEMENT
Article continues below this ad
Colby Covington won't care about whether Leon Edwards believes he deserves a title shot or not. But the issue is that Edwards makes some good points. Covington cannot justify a title shot when contenders like Edwards and Stephen Thompson can have a similar claim to the spot as the next title challenger.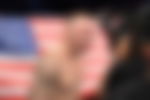 However, we are seeing Jorge Masvidal get a title shot coming off a loss. While the UFC has explained that away by bringing up the fact that Masvidal took the first Usman fight on six-day notice, it has still rubbed many hardcore fans the wrong way. The same exception won't apply to these fighters, so they will have to eventually fight it out in the cage to gain that spot.
ADVERTISEMENT
Article continues below this ad
Covington will most likely face Edwards next. However, there was a possible Wonderboy fight that may also be in the cards for Colby. The bottom line is that none of these fighters can get a jump to the contenders' spot. But with a fight against each other, their cases become infinitely stronger.