'Let Him Do It'- Michael Chandler Asks People to Leave Khabib Nurmagomedov Alone
Published 01/06/2021, 6:00 AM EST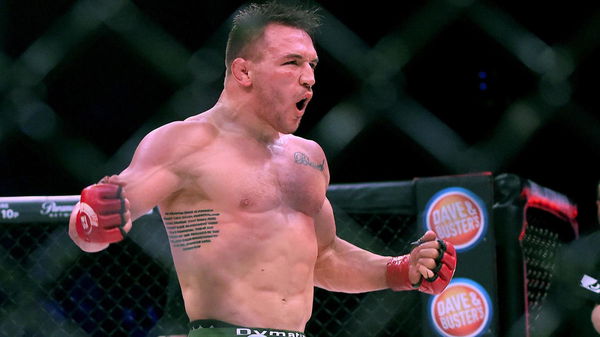 ---
---
The UFC's lightweight division is one of the most stacked divisions in the company. However, its future is uncertain at the moment. The end of January will clearly show where the lightweight division is headed following Khabib Nurmagomedov's retirement after UFC 254.
ADVERTISEMENT
Article continues below this ad
The likes of Conor McGregor, Dustin Poirier, Justin Gaethje, and Charles Oliveira are all excellent fighters and capable of winning the lightweight championship. Dana White has stated that he will be meeting Khabib Nurmagomedov at Fight Island this month. The duo will discuss 'The Eagle's' future in the UFC, which will have a huge implication as to what is next at 155 lbs. 
Read: Michael Chandler says Dan Hooker is the 'Saltiest, Nastiest fighter'
ADVERTISEMENT
Article continues below this ad
Michael Chandler assess the situation with Khabib Nurmagomedov
 in a recent interview, Brett Okamoto of ESPN ask Michael Chandler what he thought of the situation with 'The Eagle' 
'Iron' said, "Yeah, I said he is semi-retired because we don't quite know. Dana saying there's a small chance I can convince him to come back, and of course Dana wants him to come back. Because Khabib is a legend…. But the man has accomplished enough, the man has gone through enough."
"The man has proven enough. The man is set in his finances, he's probably set emotionally and spiritually…. What else is left to accomplish? If the guy wants to ride off into the sunset undefeated let him do it.
"
The former Bellator champion continued, "But you know what that night watching that fight watching the way he devastatingly put away Justin Gaethje… Then immediately rolled off and went to the middle of the octagon and started sobbing.
"It was almost as if this weight was being lifted off his spirit out of his soul through that UFC octagon…. We started to feel it outside in the crowd of the pain and the anguish and the deep sadness that this man has gone through."
Michael Chandler heaps praise on Khabib Nurmagomedov
Michael Chandler was in attendance for that fight as his first assignment as a UFC fighter was to be the replacement for Justin Gaethje and Khabib. His second visit to UFC's fight Island will be a lot different as he takes on Dan Hooker at UFC 257 to make his promotional debut. 
ADVERTISEMENT
Article continues below this ad
Chandler will be hoping to impress the UFC fans and introduce them to who Michael Chandler is.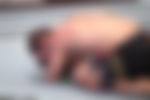 While speaking about the experience of watching Khabib, he continued, " For him to be able to push those emotions aside…. And go out there and beat the number one lightweight in the world right behind him…. One of the greatest sporting feats I have ever seen in my entire life"
ADVERTISEMENT
Article continues below this ad
What do you make of Michael Chandler's assessment of Khabib Nurmagomedov's achievement at UFC 254?  is it one of the greatest sporting feats in UFC history? Let us know in the comments below!