'Life or Death'- Tyron Woodley Details How Rough Upbringing Has Prepared Him For Fighting Career
Published 03/24/2021, 1:45 PM EDT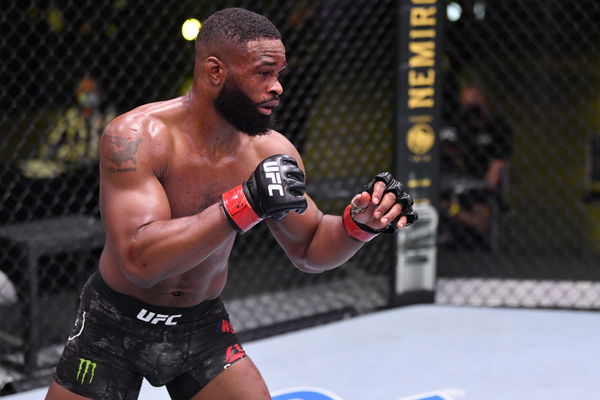 Tyron Woodley is one of the greatest Welterweight fighters of his generation. While the fans and the company have had their fair share of reasons to criticize Tyron at times, there is no doubting that he was one of the most feared men in the division during his prime.
However, that prime has been lost ever since Kamaru Usman dominated him to steal his Welterweight Championship. Since then, Woodley saw a bout with Leon Edwards fall through and lose two bouts to Gilbert Burns and rival Colby Covington. Ahead of his UFC 262 fight this weekend, Woodley spoke about how his upbringing motivates him to fight in the Octagon.
ADVERTISEMENT
Article continues below this ad
"I just turn it back on. I lived that sh*t, especially my life before organized fighting. When I grew up in the street, I was a gang banger. I fought all the time, used to blackout, and didn't remember a lot of stuff."
He added, "I separated myself from that because it was part of my life I wasn't really happy with, you know? And something that God changed me from and moved me to a different place. When I say I don't like fighting, people don't understand it. I fought so much, for me to fight someone back in the day, it was life or death… I had to separate myself so that fighting became just competing."
Tyron Woodley: Can he save his UFC career?
ADVERTISEMENT
Article continues below this ad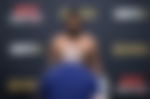 Tyron Woodley may be closer to the chopping block than we realize. Considering the legends the UFC recently released, it wouldn't be surprising if Woodley is released after losing a fourth consecutive fight. It will be one of the fastest downfalls that we have seen for a UFC Champion.
ADVERTISEMENT
Article continues below this ad
Woodley's last win came as a champion against Stephen Thompson. He is as far away from getting a title rematch as possible right now and needs to look at Vicente Luque this weekend, a man who has lost to Wonderboy before.
Woodley will need to channel into whatever triggers him into becoming the violent man he knows he can be. If he cannot find that instinct in him again, he may not be a part of the UFC for much longer.