'Lot of Kids These Days Committing Suicide'- Kamaru Usman Gives Youngsters Precious Advice
Published 06/17/2021, 12:40 PM EDT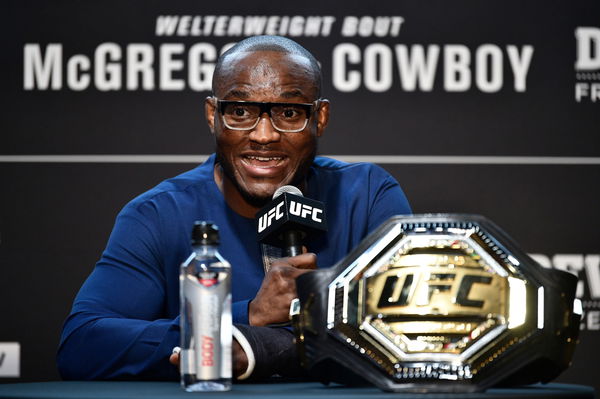 ---
---
Kamaru Usman is the undisputed welterweight champion of the ultimate fighting championship. He is one of the most prominent names in the UFC. The Nigerian nightmare has defended his gold strap 4 times in his career. Altogether Usman is an amazing person inside and outside the octagon.
ADVERTISEMENT
Article continues below this ad
However, he too had to walk a hard path to get to the position he is in today. While talking to True Geordie Usman shared his experience and gave important advice to the young generation he said, "I have changed in an aspect I understand why I went through certain things. You know when you're growing up and you're going through life you can only comprehend the situations you are in. You know we see a lot of these kids nowadays committing suicide they're ending their life because they feel like it's just so much pressure it's just so much things that I am going through right now and I can't get out of this."
ADVERTISEMENT
Article continues below this ad
He added, "They don't understand that there's tomorrow. There's another day coming and another day and only until you have experience tomorrow can you look back and say, Man! yesterday prepared me to be able to handle what I am going through right now. Everything that I have gone through in life has prepared me to where I am face to face with a difficult situation in there I know how to navigate to because I know it's not the worst because when I was in those situations back then I thought this was the worst thing that can happen to me. And now I understand that there is always tomorrow. You have to make sure you make it to tomorrow when you make it to tomorrow you gone through yesterday."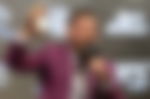 Kamaru Usman From Nigeria to UFC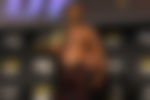 The Nigerian nightmare is undefeated 14 fights in the UFC. He has stopped almost every fighter in the welterweight roster. And he sits #2 position in the UFC men's pound-for-pound category. However, this champion had to overcome a lot of hard times in his teen years.
The 19-1-0 record holder was born in a small place called Auchi in Nigeria. He lived a life of a peasant and helped his family with the farm work. The people in his village had to trek miles to fetch water. Usman and his family moved from Nigeria to the United States for a better future.
ADVERTISEMENT
Article continues below this ad
Unfortunately, tough times hit his family when his father had to serve 15 years in prison. Usman lived most of his junior years without his father. Usman started wrestling in his high school but he was a weak prospect. However, he was improving day by day. His mom and dad never watched his match because they didn't understand the sport.
However, none of the problems from his younger days stopped Usman from becoming the fighter he is today. He has always given his best in the sport. Usman shows absolute class while dominating his opponents inside the octagon and still reign the welterweight roster.
ADVERTISEMENT
Article continues below this ad
WATCH THIS STORY: 5 Things You Need To Know About UFC Fight Night: Jung vs. Ige