'Lot of People Think I Hate Jon'- Legendary MMA Referee Has A Message For Jon Jones
Published 04/04/2021, 12:03 PM EDT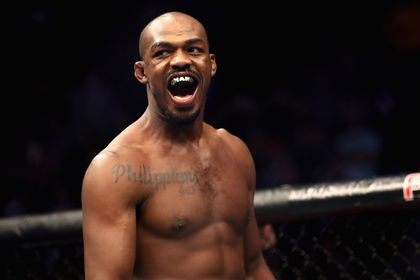 ---
---
Jon Jones is one of the greatest fighters of all time and often expects to be treated like that. While there is nothing wrong with that expectation, the UFC sometimes don't treat him that way. He has made his concerns about how much he is paid to fight clear numerous times. But now it may be holding up a massive money-making fight against Francis Ngannou.
ADVERTISEMENT
Article continues below this ad
The man who wrote the Unified Rules of MMA, John McCarthy has commented on this situation and sent a message for Jones on his podcast. He wants Jones to get paid whatever he wants because of his dominance over the last decade.
ADVERTISEMENT
Article continues below this ad
"Lot of people think I hate Jon, I don't hate Jon. Jon keep doing what you're doing because you deserve to get paid to fight Francis Ngannou. You deserve to get paid based upon the entire length of work that you have done in beating guys one after the other, holding on to that Light Heavyweight title. Now you're moving up to Heavyweight and you're going to fight a freaking monster. Absolutely, you deserve to get paid. I hope you get paid whatever you want, or at least close to it. But just so you know Jon, they aren't gonna cut you."
Jon Jones: Is he being unreasonable?
Jon Jones is asking for a lot of money to make the Ngannou fight happen. He has asked for anywhere between $8 million and $10 million. That would give him the largest purse in UFC history. Even Conor McGregor and Khabib Nurmagomedov haven't made that much on a flat paycheck.
ADVERTISEMENT
Article continues below this ad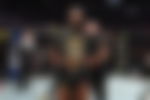 However, neither Conor nor Khabib have the pedigree Jones has. He is basically undefeated outside one controversial DQ loss and has had more than half of his fights as a champion. His record inside the cage is almost impeccable, so he definitely deserves a big payday.
ADVERTISEMENT
Article continues below this ad
Jones has fought a lot of times in the UFC as champion, and he has never brought in the numbers that Conor and Khabib have gotten in their main events. But it is Jon Jones after all. Hopefully, the UFC and Jones can agree on a number and we can see this massive fight take place.