Luke Rockhold Calls Paulo Costa A 'F***ing R**ard'- Destroys Him in Vicious Rant
Published 03/02/2021, 12:48 PM EST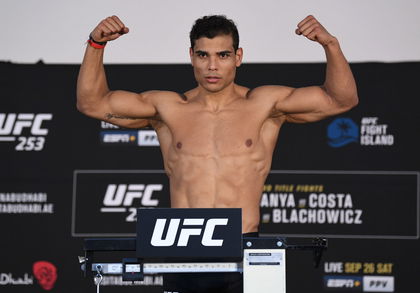 ---
---
Paulo Costa was looking like the next big thing in the Middleweight division. After making his way to a title fight as an unbeaten fighter, Costa saw himself get demolished by Israel Adesanya.
ADVERTISEMENT
Article continues below this ad
Izzy and Costa built a bitter rivalry, so the loss hasn't sat well with Costa ever since it happened. Costa released a statement in which he claimed that he was hungover after having consumed a bottle of wine ahead of the Adesanya fight.
This excuse has been widely ridiculed, and people have been attacking Costa in return. One of those people is former Middleweight Champion Luke Rockhold.
ADVERTISEMENT
Article continues below this ad
Rockhold went off on Costa in an interview with Submission Radio and called it 'the dumbest thing he has ever heard.'
"Costa stupid. Talking about getting drunk off wine. This is the dumbest thing I've ever f***ing heard. F***ing r**ard. It's just like shut up and stop making excuses like that. That's just far-fetched. It's dumb, it's pretty f**ing dumb."
Rockhold is preparing to return to the UFC after a rough couple of fights. He lost to Jan Blachowicz last and plans on making a comeback to the sport. While a fight with Costa is unlikely, there is a nice story building here.
Paulo Costa: Heading into his next fight with the right mentality?
Paulo Costa already has his next opponent booked in former champion Robert Whittaker. While Whittaker could just hold off for a title shot after his last 2 wins, he is risking it all against Costa. However, it doesn't seem like Paulo is heading into the bout with the right mentality.
ADVERTISEMENT
Article continues below this ad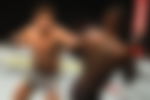 He has a fight to look forward to, so making excuses for a fight that he lost last September doesn't do him any good. Beating Whittaker could earn him an instant rematch, so his focus should be there.
However, with Adesanya leaving the division to face Jan at 205 pounds, Costa is probably angsty about missing his chance at re-matching Izzy.
ADVERTISEMENT
Article continues below this ad
It doesn't look like Adesanya is interested in a rematch with either Whittaker or Costa. If he wants to continue conquering new heights, he may have to leave his 185-pound belt behind. But it still looks like Costa would have to overcome blocks within himself to get to that title.