Luke Rockhold Explodes Into Dana White and UFC- Calls Him 'Egotistical' and a 'Tyrant'
Published 03/31/2021, 11:23 AM EDT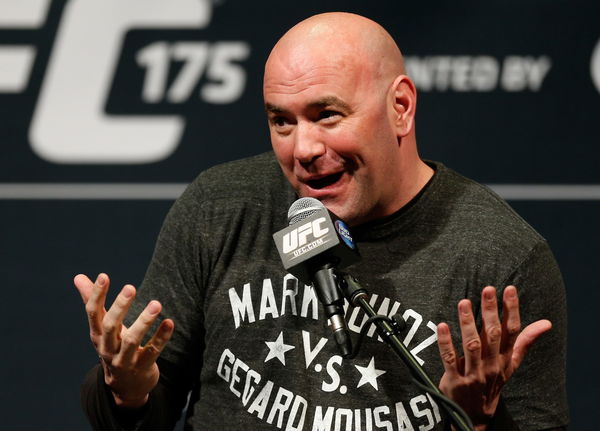 ---
---
Luke Rockhold is a former UFC Champion and one of the best fighters to come into the UFC from Strikeforce when the company was absorbed by the UFC. However, he has had a bit of a poor run in his last few fights and hasn't fought since UFC 239 in 2019. But that could be a financially motivated decision.
ADVERTISEMENT
Article continues below this ad
Rockhold revealed on a podcast that he started modelling because the process of negotiating with the UFC is very 'mafioso type'. Along with that, he revealed his modeling for Ralph Lauren helped him boost his stock within the company. However, he got heated as the interview went on and went on a massive rant against Dana White.
ADVERTISEMENT
Article continues below this ad
"We don't have the governing body. That's another problem, too. We've got an egotistical guy that's a bit of a tyrant. No one is going to try and fight you. You've got to put your f*cking ass on the line, stand your ground (and) take risks. Otherwise, you get treated like a b*tch."
Luke added, "It's unfortunate, a guy like (White). He thinks he can fight. He thinks he's a fighter. I don't know why he's trying to belittle all the fighters when you've never fought a day in your life. You're a promoter. We need a governing body to really give people what they deserve, because he doesn't play the game right."
Luke Rockhold: Shedding light on UFC's negotiating tactics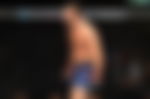 Considering how former UFC Light Heavyweight Champion Jon Jones is having negotiation issues with the UFC as well right now, there is a lot of meat to what Rockhold is saying. Even Jorge Masvidal has called out the UFC on fighter pay before, with this being a very contentious topic.
ADVERTISEMENT
Article continues below this ad
While top-tier stars do make millions, the UFC is unwilling to fork out a lot of money for most of its fighters. While many may be overselling themselves, there is no question that the UFC's pay for fighters can sometimes fall below the mark.
ADVERTISEMENT
Article continues below this ad
Hopefully, the UFC and Rockhold can come to some agreement. No fighter likes feeling underappreciated. Even though Rockhold is on a two-fight skid, he should get the respect that a former champion deserves.