'Man I Miss Him'- Training Away From Family Has Its Effects on Max Holloway Before UFC Fight Night
Published 01/09/2021, 10:14 PM CST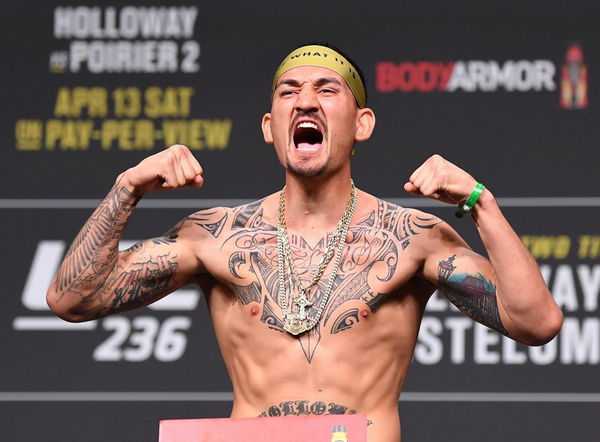 ---
---
Max Holloway is a former featherweight champion who has been with the promotion since 2012. In nine years with the promotion, 'Blessed' has developed into one of the best fighters on the roster. He is arguably the greatest featherweight ever and is a fan favorite.
ADVERTISEMENT
Article continues below this ad
However, this time around a Max Holloway fight week will be a lot different. 'Blessed' who recently got engaged to Alessa Quizon has a nine-year-old son from a previous relationship. Rush is extremely popular among Holloway fans and has a following of close to 45,000 on his Instagram page.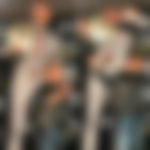 ADVERTISEMENT
Article continues below this ad
During fight week, Rush can be seen stealing the spotlight from his father with his energy. Rush is also always cage side during his father's fights, cheering him on.
Read: Fans pick UFC's biggest robberies ever- Max Holloway and Georges St-Pierre make the list
Max Holloway speaks on what it is like to fight without his son watching 
Traveling to Abu Dhabi means that fighters and their team have to be kept safe. In order to do so there is a limit on how many people can travel with the fighter and family is not allowed. 
In a recent interview, Phil Murphy of ESPN asked Holloway what it felt like not having Rush around for fight week.
ADVERTISEMENT
Article continues below this ad
Max said, "Uhh, that little shine stealer, it's going to be good cause I get to save a little bit of energy. Some energy he takes from me. That guy is an energy ball, he is a shine stealer like I said. But all jokes aside, I miss him, man I miss him."
"It was tough man, he just turned nine I thought he was over that phase of crying for me leaving and stuff but the dude took this super hard. He really wanted to come, if I had a corner spot open, I would've definitely made him come. But we didn't, so I told him you gotta focus on school boy.
"
Max Holloway suffered back-to-back defeats for the first time in his career since 2013 against Alexander Volkanovski. 'Blessed' has never lost three fights on the trot in his career ever and will be hoping to keep it that way when he takes on 'The Boston Finisher' in a week's time. 
ADVERTISEMENT
Article continues below this ad
Do you think Max Holloway will be able to bounce back from his losses to Volkanovski? Let us know in the comments below!