Marlon Vera Reveals Sean O'Malley 'Declined' Rematch
Published 04/13/2021, 12:15 PM EDT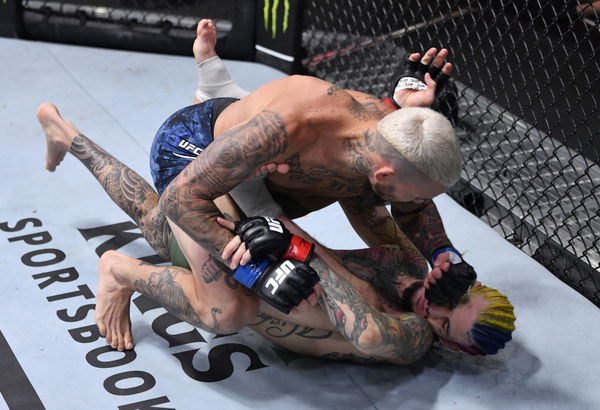 ---
---
Sean O'Malley is one of the hottest stars in the UFC right now. The rising Bantamweight is expected to fly up the ranks and made good progress in that regard with his latest win over Thomas Almeida. However, that isn't the fight that most people wanted 'Suga' to have. That would be a rematch against the only man in the UFC to beat him, Marlon 'Chito' Vera.
ADVERTISEMENT
Article continues below this ad
Vera knocked O'Malley out when the pair fought at UFC 252. Since then, he has lost to Jose Aldo and is now looking for another opponent. O'Malley is coming off his win over Almeida, so this may be the perfect time to book a rematch. However, that doesn't seem to be on the cards, as Vera has alleged that O'Malley declined the fight after it was offered to them.
ADVERTISEMENT
Article continues below this ad
'Suga' is looking to get a bout against Bantamweight legend and former champion Dominick Cruz. That would be a high-profile fight and could be the launching point that O'Malley needs in his career. But not trying to avenge the loss to Vera is something that people may bring up in the future when people start looking back at his career.
Sean O'Malley: Should he take the fight against 'Chito'?
Sean O'Malley should take the fight against Chito Vera. The fight against Dom Cruz may be the more palatable fight, but he needs to get this win back to win over the fans that he lost with that loss. O'Malley insists he is still the better fighter. If that is the case, he needs to prove it.
ADVERTISEMENT
Article continues below this ad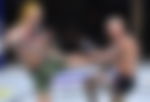 Vera gave everyone the key to what O'Malley's weaknesses are. While leg kicks don't always work the same way, the fact that he got O'Malley to crumble is a massive testament to his ability. If there is a talent disparity between these fighters, O'Malley should jump to take the fight and correct the one negative on his record.
ADVERTISEMENT
Article continues below this ad
But MMA is very fickle to take those chances. Another loss to Vera would be impossible to rebound from for O'Malley. But the Cruz fight is on the table now, and he probably isn't willing to risk that upside for a rematch against a smaller-name opponent.