Will Georges St-Pierre Make an Appearance in Marvel's 'The Falcon and the Winter Soldier'?
Published 03/18/2021, 2:29 AM EDT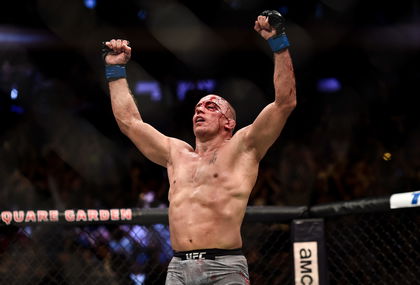 ---
---
Georges St-Pierre is one of the greatest MMA fighters of all time. However, he may also be building a reputation on the screen as an actor. GSP along with many other former athletes has made a seamless transition into the movie business. His role as Georges Batroc in Marvel's Cinematic Universe headlines his acting credits.
ADVERTISEMENT
Article continues below this ad
GSP debuted the role in 2014's 'Captain America and The Winter Soldier.' He featured in a scene opposite Chris Evans, who is Captain America. His character had hijacked a ship that was rescued by Captain America. However, the narratives were flipped when it was revealed that Nick Fury had hired Batroc (GSP) to hijack the ship as a distraction.
ADVERTISEMENT
Article continues below this ad
Many MMA fans that had seen the movie in 2014 geeked out over one of the stars of the sport being in a position like that. As a result, with the show 'The Falcon and the Winter Soldier' releasing soon, many have been wondering whether GSP will reprise his role in the show.
Georges St-Pierre: Batroc lives on?
Georges St-Pierre will indeed be returning as Georges Batroc in the show. The extent of his involvement in the show has not been revealed, but this is one of the first major releases for the new Cinematic Universe that Marvel is establishing. Batroc isn't clearly aligned to either the good side or the bad side, operating as a mercenary for hire.
The show will be six episodes long and will premiere on March 19 on Disney+. GSP's character was captured in the 2014 movie for hijacking the ship, but the makers left his fate relatively unanswered. All we know is that Batroc revealed nothing while he was being interrogated. Hence, the intrigue around his character will be built on in the mini-series.
ADVERTISEMENT
Article continues below this ad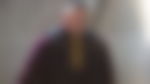 GSP has already had a fair share of acting credits. While he was an active fighter, he appeared in films like 'Never Surrender' and 'Death Warrior'.
St-Pierre became UFC middleweight champion three years after he started playing Batroc for Marvel. The Canadian MMA great also starred alongside other athlete-turned actors like Dave Bautista and Gina Carrano in the 2016 film 'Kickboxer: Vengeance'.
ADVERTISEMENT
Article continues below this ad
How excited are you to see the former UFC champion back on screen?