'Max is Going to Be Suspended'- Michael Chandler on Max Holloway Competing at UFC 257
Published 01/18/2021, 11:29 PM EST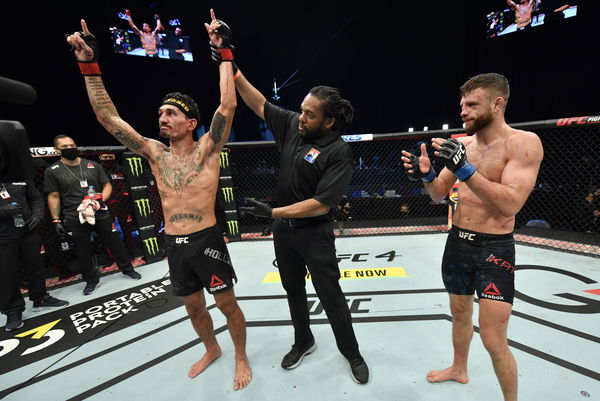 ---
---
At UFC 257 it is understood that if anything were to happen to either Conor McGregor or Dustin Poirier, either fighter from the co-main event would step up as a replacement. However, after last Saturday, a new name in Max Holloway has been thrown around for a potential replacement to the main event at UFC 257. 
ADVERTISEMENT
Article continues below this ad
'Blessed' secured a stunning lopsided win over Calvin Kattar. What was even more shocking, was that after his win 'Blessed' said that he would be sticking around for another week for UFC 257. Furthermore, he threw his name into the hat for contention and said that Dana White had his number. 
Read: Conor McGregor fight inevitable- Michael Chandler ready for his biggest challenge at UFC 
ADVERTISEMENT
Article continues below this ad
Michael Chandler gives his thoughts on Max Holloway's offer
In a recent interview with SCMP MMA, Andrew Whitelaw asked Michael Chandler what he made of Holloway's offer to remain on Fight Island as a standby. 
'Iron' said,
"Well, I'll tell you what, if Max did not just fight 25-minutes hard, I know it was a dominant victory it was a one-sided landslide. But he still took some damage. Calvin Kattar hits hard. So I would imagine Max is going to be suspended, he wouldn't be actually able to make this quick of a turnaround without A, a really bad media storm. Really bad optics and B, the fact that he just can't do it. Because he is going to be suspended no matter what."
The former Bellator champion continued, "But he has every right. After that performance he put on, he has every right, every single right to say Khabib's name. To talk about stepping into that main event if something happens. Stepping in my fight if something happens to one of us, Max Holloway has earned it… he looked spectacular last Saturday night. Make no mistake about it, Max Holloway is one of the best guys to step into an octagon these days."
ADVERTISEMENT
Article continues below this ad
Although Max stated that he would be willing to step in, it does not look like he will be able to, as he absorbed a significant amount of damage and suffered bruising on his face.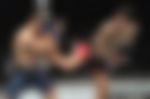 However, his competitive nature, and desire to face the best all the time is what makes Max Holloway one of the most beloved fighters on the UFC roster, and one of the greatest of all time as well.
ADVERTISEMENT
Article continues below this ad
What do you make of Michael Chandler's comments?