"Me at the Prom Night Looking for Babes" – Video of Conor McGregor Acting Like a Child in Front of UFC Legend Shogun Rua Goes Viral & Fans Are Having a Field Day
Published 09/30/2022, 3:39 AM EDT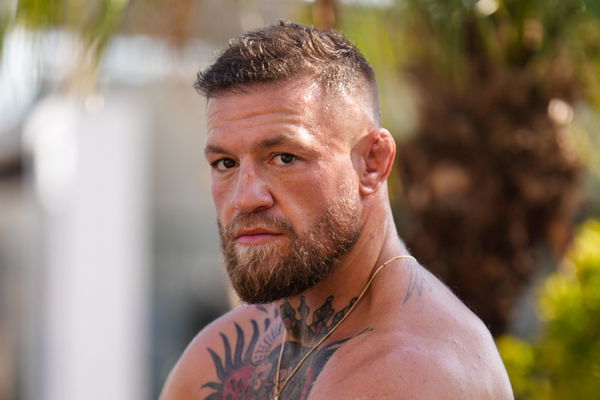 Conor McGregor showed just how a dangerous fighter like himself can have an awkward presence on stage. 'The Notorious' had many encounters with brawls and quick-tempered interactions away from the octagon, going from a zero to a hundred. McGregor unabashedly demonstrates to everyone just what he wants in a colorful way.
ADVERTISEMENT
Article continues below this ad
In a rare sighting, Conor McGregor stood on the stage in a white shirt and gray trousers, looking slightly awkward. The internet wasted no time in picking it apart. A video shared across Instagram asked fans to post their best captions. One read, "12 year old me noticing my first..."
ADVERTISEMENT
Article continues below this ad
 

View this post on Instagram

 
Another one posted, "Me at the prom night looking for babes." Yet another fan compared his stance to a younger sibling and said, "When you take your little brother with you everywhere." Still, another jested, "Representative of the lollipop guild lol." 
A majority of captions included comparisons with a young awkward school boy such as, "First day of Grade 9", "When you pose for a family photo and your little brother starts to act up", and "Getting picked to carry chairs for the teacher."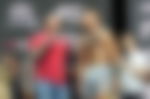 "Shogun would obliterate Conor," said one follower.
Some fans commented on how Conor McGregor may have skipped his training. One said, "Flexing after going to the gym one time." Others added, "When you did 10 clear pushups near your daddy," and "I lost me lucky charms."
Conor McGregor is training for his return
ADVERTISEMENT
Article continues below this ad
Conor McGregor showed the public through his social media handles just how hard he trains and is bulking up. The former UFC champion posted a photo of his training titled, "Canonball shots on the @mcgregorfast." This clearly demonstrated how much he has been working out at the gym. 
'The Notorious' had hoped to make a comeback this July, after returning to sparring in April. Unfortunately, that hasn't happened, and he continues to be on the sidelines with a 2023 return looking likely. Conor McGregor hasn't been inactive, as he has made several public appearances and announced his Hollywood debut. 
ADVERTISEMENT
Article continues below this ad
WATCH THIS STORY: Conor McGregor on the path of recovery
What did you make of the fan reactions to Conor McGregor in the Instagram video?