Michael Bisping Gives a Stern Warning to the UFC to Improve Judges Scoring
Published 01/15/2021, 6:30 AM EST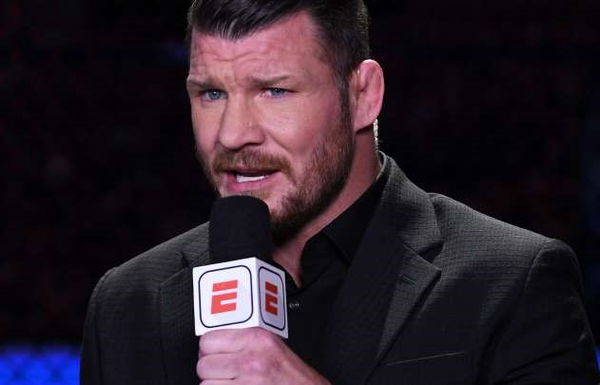 ---
---
The topic of judging has been an extremely controversial one in the UFC for some time now. There is a popular saying that goes 'Never leave it in the hands of the judges'. The saying stems from the fact that there is a high chance that judges can get the scorecards wrong. This has happened multiple times in the past. Also, it will continue to take place unless the UFC introduces serious reforms. 
ADVERTISEMENT
Article continues below this ad
The UFC President has been extremely critical of the judges and their decisions on multiple occasions. While it does cost fighters the win in most cases, in some instances it costs fighters the world championship. Which most recently happened in the fight between Max Holloway and Alexander Volkanovski. 
Read: "That was not the fault of the judges that was the fault of the system"- Ben Askren opens up on Max Holloway vs Alexander Volkanovski at UFC 251
ADVERTISEMENT
Article continues below this ad
Michael Bisping gives his thoughts on the state of judging in the UFC 
Former UFC middleweight champion 'The Count' shared his thoughts about judging in the UFC on a recent episode of his podcast 'Believe You Me' 
He said,
"
I hate that expression… because no fighter wants to leave it in the hands of the judges. No fighter has ever, ever thought,
'Oooo, you know what I'm gonna do? I'm gonna leave this in the hands of three random people that I've never met. I'm gonna work my a** off for several months, I'm gonna put my career on the line I'm gonna put my health on the line, I'm gonna fight in a fight and what I'm gonna do is a strategy: I'm gonna leave it in the hands of the judges because we all know they all make a lot of mistakes. So that's what I'm gonna do.
"
He continued, "When I say held accountable, it's very simple. If there's an outlandish score that doesn't make sense, he sits in a room with two or three other judges and you explain why you scored that round that way, and if you can't give a feasible excuse, that's rational and believable, then you're either incompetent or inaccurate and either way, you're not fit for the f**king job. It's as simple as that, and I don't understand why that isn't implemented."
ADVERTISEMENT
Article continues below this ad
UFC fighters are paid in such a way that they get a certain amount of money to show and a certain amount to win. A bad decision not only hands them an undeserving loss, it significantly impacts the amount of money they make for the fight.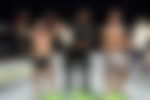 This has even more of an effect on high stakes fights such as title eliminators or title fights. It has the potential to throw a fighter's life's work under the bus. 
ADVERTISEMENT
Article continues below this ad
Being a UFC commentator has made Bisping a recognizable figure, and fans pay attention to his words. What do you make of his comments about the UFC judging?